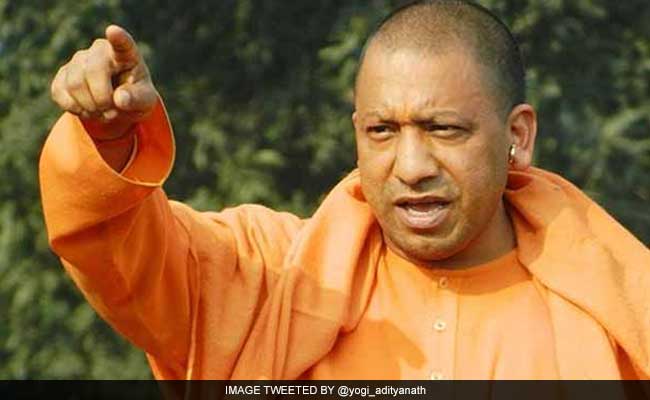 Sources said Yogi Adityanath held a meeting of top officials to discuss the security breach.
LUCKNOW:
HIGHLIGHTS
White powder, later identified as explosive found in UP assembly
About 60 gm of suspicious powder found on a bench in the assembly
Rival parties blamed weak security and called for probe
Yogi Adityanath, the Chief Minister of Uttar Pradesh, today called for an investigation by the country's top anti-terror agency NIA after white powder later identified as an explosive was found in the state assembly. "It is apparent that there has been shararat (mischief) and such people should be exposed," he said in the assembly.
Before the state assembly began its sitting this morning, the Chief Minister held a meeting of top officials to discuss the security breach.
The UP house endorsed his call for an NIA or National Investigation Agency probe.
About 60 grams of the suspicious powder was found on one of the benches in the assembly on Wednesday and sent for forensic testing. Last night, the forensic laboratory said the powder was a plastic explosive, PTEN (Pentaerythritol tetranitrate).
"People have been reduced to mischief. Whoever is behind this will be dealt with strongly," Yogi Adityanath said, calling it a matter of the "sentiment of 22 crore people" of the state.
"In an assembly where we should discuss issues of development, we are forced to discuss our own security."
He also urged a series of security measures for the country's largest assembly, which included a ban on mobile phones in the house.
"During proceedings, lawmakers should keep mobiles on silent mode as the noise breaks the gravity of discussions. People should get their notebooks and jot down points. There should be an arrangement where bags and mobile phones are kept outside the house," he said.
He also called for Quick Reaction Teams at every gate and a complete ban on entry into the assembly building without passes.
Rival parties accused the government of not ensuring iron-clad security for lawmakers.
Rajendra Chaudhary of the Samajwadi Party said: "If this is the state of affairs that inside the assembly something life this is found, then you can understand the situation of law and order in UP."
Apparently responding to the criticism, the Chief Minister said: "Everyone blames each other. We should all cooperate and work together as it is linked to your security.
["Source-ndtv"]