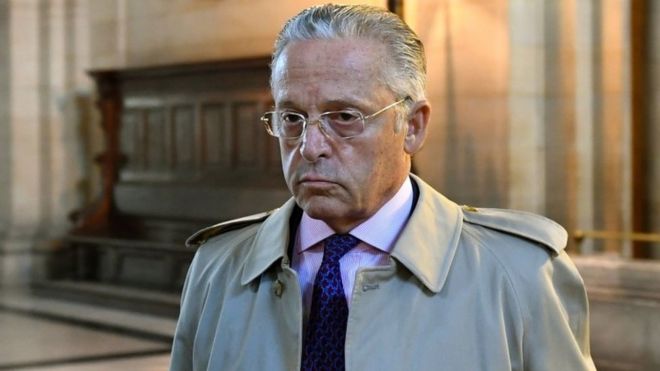 The patriarch of an international art-dealing dynasty has been cleared of concealing paintings and properties from the French tax authorities.
Guy Wildenstein and seven other defendants were accused of trying to hide millions of euros in assets.
The presiding judge of a Paris court said there had been a "clear attempt" at concealment.
But he acquitted them because of shortcomings in both the investigation and French tax fraud legislation.
Guy Wildenstein gave a rare interview three months ago in which he denied wrongdoing and said he hoped he would not be made into a "scapegoat".
The Wildenstein family estate includes famous paintings, Caribbean properties, racehorses, and a Kenyan ranch.
The level of secrecy around the family fortune was first uncovered in the late 1990s during messy divorce proceedings between Guy's brother Alec and his then-wife, Jocelyn.
Ten years later in 2008, after Alec's death, Guy Wildenstein declared an inheritance of $61m (£50m; €57m).
But repeated claims by other women who had married into the family led investigators to look again at the Wildenstein finances in 2010.
[Source:- BBC]