The fate of compact flagships hangs in the balance as Sony killed off the Xperia Z brand and the fabled Z Compact. Does Xiaomi hold the salvation for fans of petite but powerful phones?
A rumor attached to a photo details a 4.3″ Xiaomi that will be powered by the Snapdragon 820 chipset. The screen will have 720p resolution, which shouldn't be a problem (wasn't for the Compacts).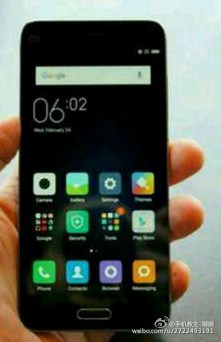 The unnamed Xiaomi mini is expected to have a 13MP main camera on the back and a fingerprint sensor on the front. Additional specs include 3GB of RAM and 32GB storage.
The price is rumored to be CNY 1,800 ($275/€245, probably more after import costs). No word on launch date, though. If the rumor proves right, then Xiaomi phones will have a massive range – from this 4.3″ mini to the 6.44″ Mi Max.