Hey my loves, I am so excited to share the news with you guys that our brow family is growing fuller and fluffier! Meet the newest addition to our bomb brows family, our #BOMBBROWS Full 'n Fluffy Fiber Gel, AKA your new bestie for getting that full and fluffy brow look in seconds! The formula has tiny hair-like fibers that immediately boost volume while taming, tinting and adding thickness for fuller, fluffier brows that stay in place ALL DAY!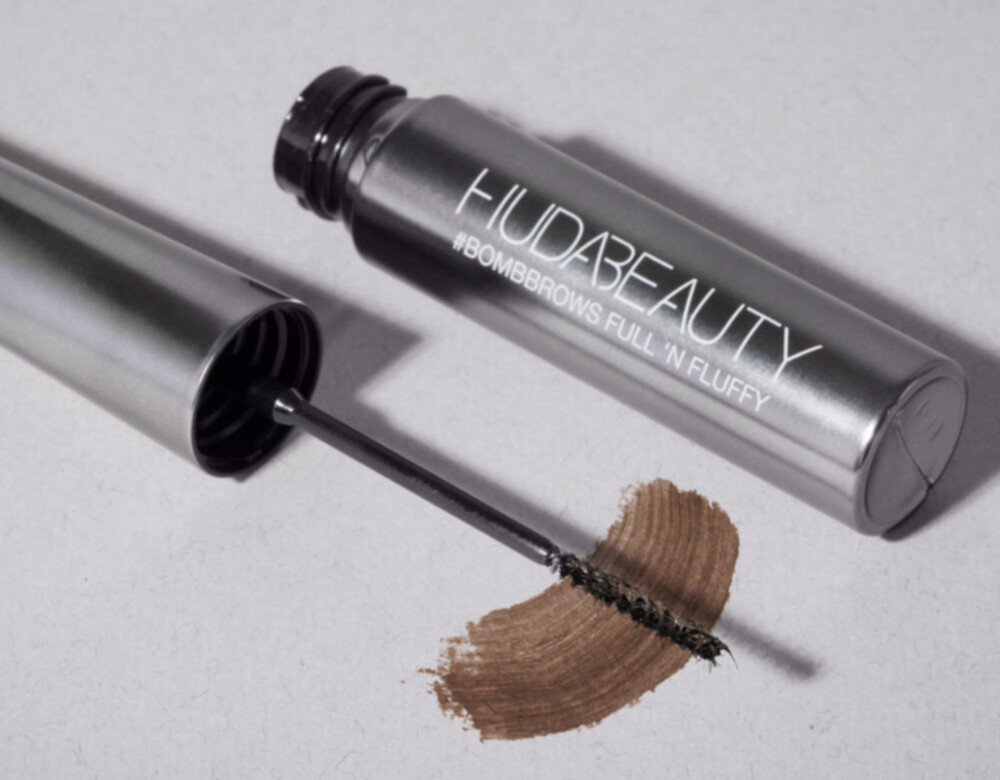 I've honestly never found another formula that actually keeps my brow hairs up while also giving me the illusion of a fuller, more fluffy brow. So this has become my absolute go-to. It also has an ultra-thin spoolie for precision application that makes it so easy and quick to use, so you can just swipe it on and go.
Just like our #BOMBBROWS Microshade Brow Pencil, we created our Full 'n Fluffy Fiber Gel in the same 8 shades so you can find your perfect match easily, no matter what your brow color.
#BOMBBROWS Full 'n Fluffy Fiber Gel: The Formula
You guys know how we roll… All our products are designed to take you through the day looking as flawless as when you first applied. So, of course, this is a long-lasting formula that's water-resistant and smudge-proof and will keep your brows looking fluffed to perfection all day; all without your brows feeling crunchy, flakey or stiff!
The unique formula is also loaded with microfibers that thicken brows by adhering to skin and hair to dial up the density of your brows. As well as immediately adding volume, we loaded the formula with a hair-conditioning complex – coconut oil, vitamin E, castor oil, and cyperus oil – to ensure your brows stay looking healthy and full even when you're not wearing it.
#BOMBBROWS Full 'n Fluffy Fiber Gel: The Brush
We armed our #BOMBBROWS Full 'n Fluffy Fiber Gel with a micro-precision brush, specifically designed to easily comb through brows without clunky product build-up. The spoolie lets you get precise application; I like to use the tip of the brush to create hair-like strokes. You can also load it up to add more pigment in sparse areas for immediate fullness.
Whether you want to create a feathered, fluffy effect or a natural, groomed finish, I just know you guys will love the freedom this brow gel gives you.
#BOMBBROWS Full 'n Fluffy Fiber Gel: The Shades
Shade 1 – Warm Blonde: For blonde hair with golden undertones
Shade 2 – Neutral Blonde: For blonde hair with a mix of cool and warm undertones
Shade 3 – Caramel Blonde: For red hair or dark blonde hair with warm undertones
Shade 4 – Light Brown: For light brown hair with warm undertones
Shade 5 – Medium Brown: For neutral brown hair with a mix of cool and warm undertones
Shade 6 – Rich Brown: For dark brown hair with warm undertones
Shade 7 – Black Brown: For black hair with warm undertones (my shade)
Shade 8 – Soft Black: For black hair with cool undertones
["source=hudabeauty"]