Samsung recently released Galaxy A-series with notably improved front cameras. As we told you, both cameras in the Galaxy A5 (2017) are 16 MP and sources say that Samsung plans to continue improving the selfie snappers across its lineup.
According to Korean sites Samsung Electronics is finally picking up the pace and will deliver even more exciting phones to selfie lovers.
The Korean manufacturer's Samsung Electro-Mechanics branch is producing the main camera. The front one, on the other hand, is produced by external supplier. Medium-sized and small companies like MCNEX, Power Logics, Partron and Camisys are in the running.
The Galaxy S8 is the next major device to be released and all information leads to better camera. It also is rumored to adopt iris recognition module, which was unfinished last year.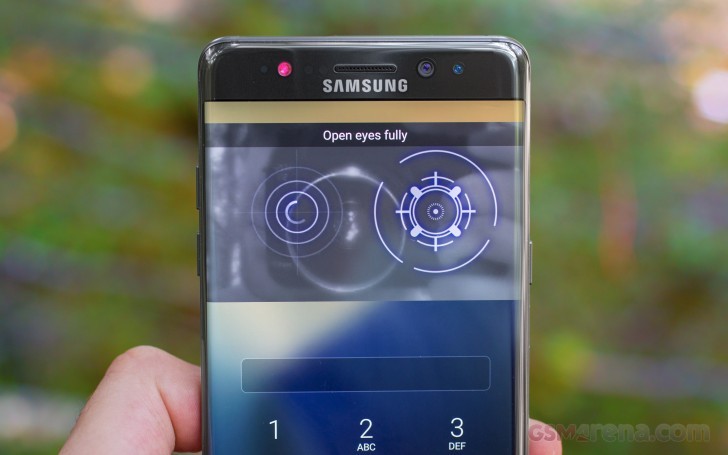 Samsung Galaxy Note7 iris recognition
We saw this feature in the Galaxy Note7 so it wouldn't be a surprise to appear in the Galaxy S8.
[Source:- gsmarena]