Less then 24 hours ago a new rumor claimed to shed some light on certain details regarding Samsung's upcoming Galaxy Note7 – namely that it will be outed on August 2 (something we've heard before), and that it will sport a 3,600 mAh battery. But what about its screen?
So far we've had a lot of reports saying that Samsung opted to go with a dual-edge display for the Note7. Then again, there were some other mumblings telling us that wouldn't be the case. So what to believe?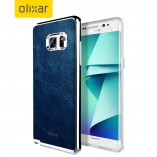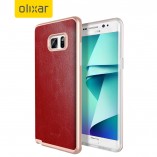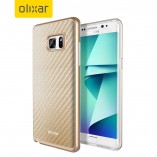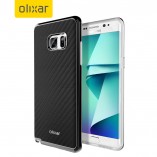 Samsung Galaxy Note7 cases by Olixar
Well, if the renders showing these newly outed cases for the phone are any indication, then it looks like the Note7 will indeed come with a curved display. The cases in question have been listed by a well-known UK-based mobile accessory retailer, and they're made by a brand that's got a full line of such products for most handsets out there.
And, as you can see, the Note7 depicted in these cases definitely has that trademark dual-curved touchscreen, a la the S7 edge. But it also has a stylus (with the slot in its usual place on the bottom side of the device), as you would expect.
Speaking of things you should expect, the Note7's resolution is going to be QHD (with a size of 5.7″ or 5.8″), while other rumored internals include 6GB of RAM, 64GB of expandable storage, an iris scanner, IP68 water and dust resistance, a USB Type-C port, the same cameras as the S7 and S7 edge, and a new Exynos chipset with octa-core CPU (replaced with the Qualcomm Snapdragon 821/823 in some markets).