Asus is all set to unveil a new tablet next month. Dubbed ZenPad 3S 10, the device, which is claimed to feature the "world's narrowest border", will be made official at an event in Taiwan on July 12.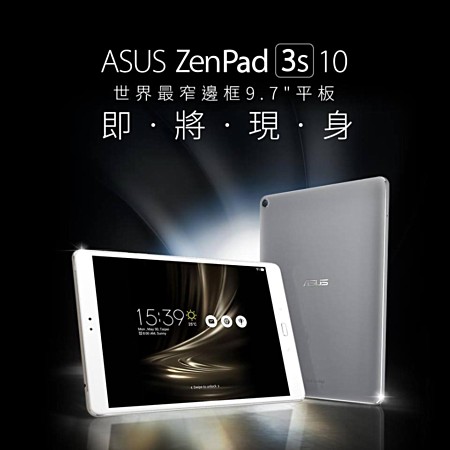 The only specification that Asus has confirmed about the device is that it sports a 9.7-inch screen. However, rumors say that the tablet has a display resolution of either 2560 x 1536 or 2160 x 1440 pixels, and is powered by a hexa-core processor.
It is said to pack in 4GB RAM and 5,900 mAh battery, support Qualcomm Quick Charge 3.0, and feature a 5.32mm-thin bezel. There's currently no information on the price though.