Today Qualcomm announced a new flagship chipset – the Snapdragon 821. And before anyone jumps to conclusions, Qualcomm wants every Snapdragon 820-powered device owner to rest assured the new addition is a complement to the flagship lineup and not a replacement.
Indeed, the highlight of the Snapdragon 821 chip is the 10% performance hike over the Snapdragon 820. The processor remains a quad-core Kryo, but it can go as high as 2.4GHz, an increase from the previous maximum of 2.15GHz. The Adreno 530 should stay the same, but use a slightly higher clock.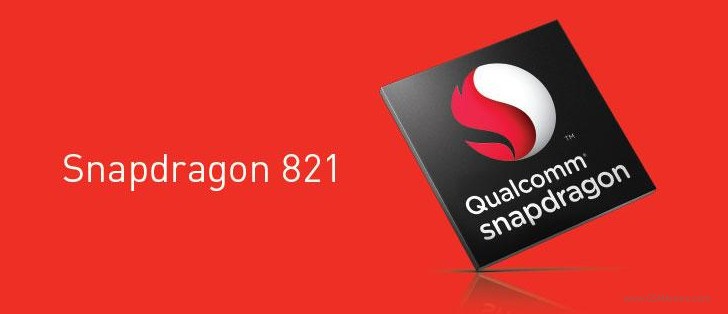 The quad-core processor of the Snapdragon 820 and 821 uses a two-cluster setup with two powerful Kryo cores, and two with a lower clock. The Snapdragon 820 had the lesser two cores clocked at 1.6GHz, while the new 821 iteration is speculated to have those working at 1.8GHz or even 2.0GHz.
Qualcomm is yet to publish the full specs sheet of the Snapdragon 821 and we'll make sure we dig into those papers once they go public.
[Source:- gsmarena]