It seems like OnePlus is determined to squeeze out every last bit of viral hype before it actually releases the OnePlus 3. Then again, it could very well be eager fans behind the recent avalanche of leaks about the flagship. Regardless, with the unveiling officially set for June 15 and the dreaded invite system allegedly ditched for good, we can't help it but hop on the hype train ourselves.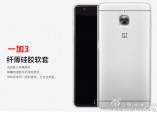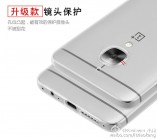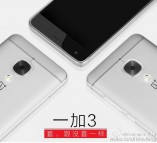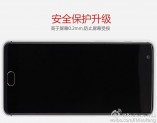 OnePlus 3
THere is the latest batch of shots of the OnePlus 3 leaked online. Once again they come courtesy of a Weibo user and this time around look to be official renders, probably intended as product shots for a soft case. Regardless of their purpose, they do provide a nice close-up view of all the details on the OnePlus 3. The same source also mentions that the device's starting price will be CNY 1,999 ($305), which would make it quite affordable.
As for the OnePlus 3's specs, the ones we know of so far include: 5.5-inch AMOLED 1080p screen, return of NFC support, Snapdragon 820 CPU paired with either 4GB or 6GB of RAM, 64GB of on-board storage, a 3,000mAh battery, and a fingerprint scanner.
The main camera of the device is said to pack a 16MP sensor, but not much else is known about it yet. You can, however, check out the four official teaser samples OnePlus published yesterday.