The original Samsung Galaxy J5 from last year is now finally in the process of receiving the update to Android 6.0 Marshmallow. Sure, at this point Google's almost launched Android N, but nevertheless it's nice to see even low-end offerings like the J5 get some update love from Samsung – late as it may be.
Currently the Marshmallow OTA for the J5 only seems to be going out in India, but surely more territories will follow. The update requires an 874MB download, so make sure you grab it via Wi-Fi. The build number for the new software is J500FXXU1BPF4.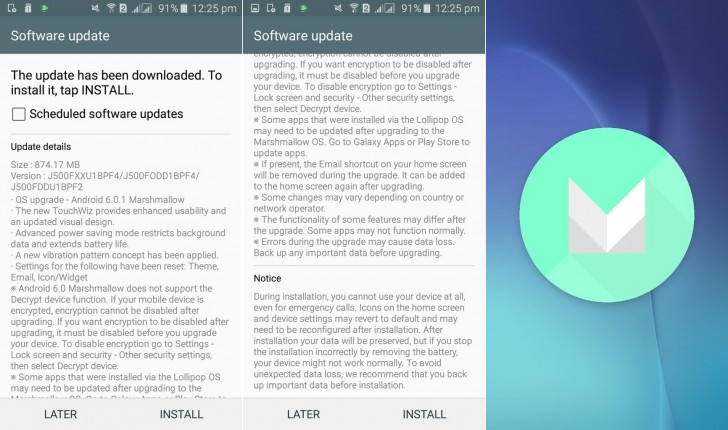 According to the official changelog, you should expect to see a "new TouchWiz" with "enhanced usability" and "updated visual design" once you've installed the update. Advanced power saving mode is in too, as well as a "new vibration pattern concept". Obviously all of this comes in addition to the default new features in Marshmallow that Google has released, things such as Doze Mode and App Standby for improved battery life, or the new permissions, or Now On Tap.
If you have the Galaxy J5, haven't received the update notification yet, and are extremely impatient, you can try to manually check for the new software by going to Settings > About device > Software update.