Oppo's hard work is paying off big time and most of the success can definitely be attributed to the Oppo F1 Plus. The camera-centric phone, also know as the Oppo R9 in China, has been enjoying phenomenal interest that the Chinese manufacturer estimates it has been selling a unit once every 1.1 seconds.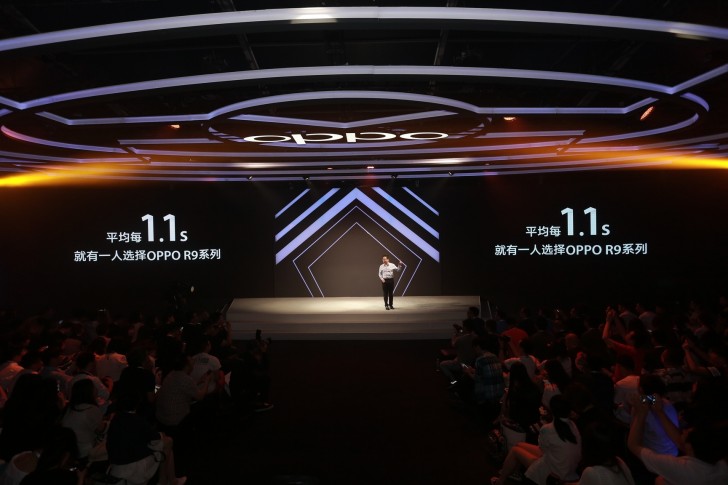 This has added up to a whopping 7 million F1 Plus devices shipped since its launch back in March. The announcement was made today by OPPO Vice President Alen Wu at a conference in Shenzhen. Mr. Wu also commented on the milestone, pointing out the company's emphasis on quality, like the fact that the Oppo F1 Plus's battery is designed to last 1.8 times the industry standard for longevity:
For OPPO, the engine of our growth has always been our focus on the product, We listen to users, and bring them meticulously designed, top-quality products that they'll truly love. That's what's brought us this far and what will continue to drive us going forward.
And to top the announcements off, Mr. Wu also stated at the event that based on Q1 2016 sales numbers, Oppo has managed to become the fourth biggest smartphone manufacturer worldwide.