Rumours surrounding the upcoming flagship OnePlus 3 have been doing the rounds for quite some time. And now, a new leak has surfaced giving us a better idea about how the new smartphone will look.
Twitter user The Malignant leaked two images of the OnePlus 3 showing us the front and bottom panels of the smartphone, revealing some a few design changes from the OnePlus 2. The front looks similar to the OnePlus 2, with no visible change. The OnePlus 2 home button stays, where the fingerprint scanner will most likely be embedded.
The rear portion of the device sports the speaker vents, the 3.5mm audio jack, and the USB Type-C port. The speaker holes are now exclusive only to the left side, unlike the OnePlus 2, which housed them on both sides of the USB Type-C port at the bottom. The headphone jack has also been shifted to the bottom of the device.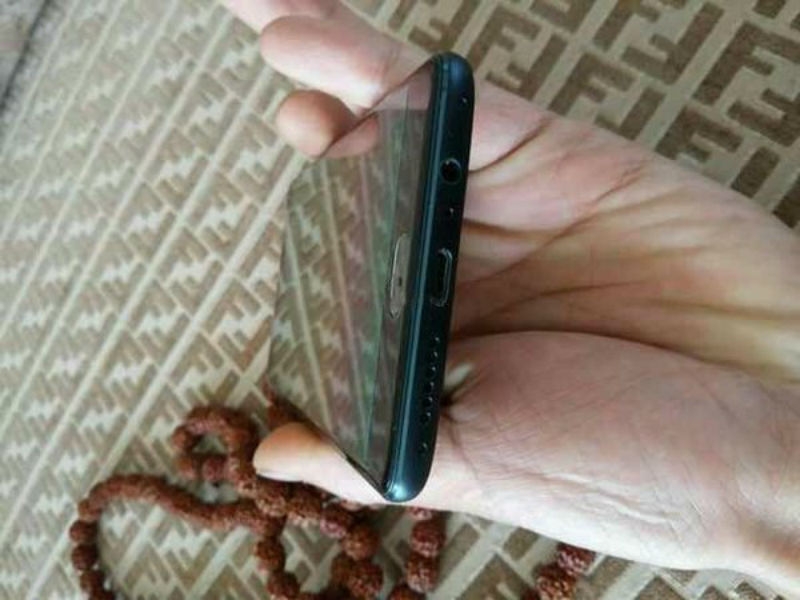 Though the tipster did warn the rear panel of the phone seen in the leaked photos does not feature a 'retail shape', and thus did not share the photo, we noticed is from the bottom panel that the rear of the OnePlus 3 sees a less pronounced curve as compared to its predecessor. While the OnePlus 2's rear panel tapered towards its edges, these leaked shots indicate that the next smartphone may ditch this design. OnePlus Co-Founder Carl Pei had earlier suggested the One Plus 3 will come with a completely "new design".
Earlier leaks point at two storage variants 32GB and 64GB. The 32GB storage variant will come with 4GB of RAM and will be priced at $308, while the 64GB variant will come with a 6GB RAM and will be priced at $385. There is also word of a 128GB model, but no information on the price tag of that variant has been revealed. The OnePlus 3 is expected to sport a 5-inch full-HD (1080×1920 pixels) display and be powered by the Qualcomm Snapdragon 820 SoC.
The smartphone should run OxygenOS based on Android 6.0 Marshmallow, and previous leaks tip it should come with a 16-megapixel rear camera, an 8-megapixel front camera, sport 32GB of inbuilt storage. The battery is pegged to be 3500mAh with the new "Dash Charge" feature, which is basically OnePlus' name for fast charging technology. Pei has also announced that the OnePlus 3 will launchsometime in the second quarter of this year with a "better buying process".