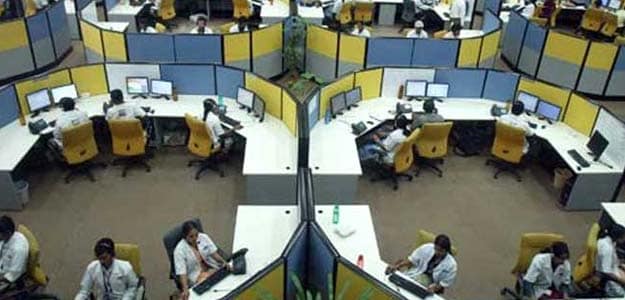 New Delhi: Net office space absorption fell sharply by 44 per cent in Delhi-NCR during last year to 3.83 million sq ft as leasing transactions largely pertained to relocation, consolidation and renewals of spaces.
According to property consultant Cushman & Wakefield, the total office space leasing increased by 2 per cent in the Delhi-NCR in 2015 at 7.76 million sq ft, but incremental absorption of space by the corporates declined.
In 2014, total office space leasing stood at 7.63 million sq ft, out of which net absorption was 6.81 million sq ft.
"While the incremental space absorption in 2015 saw a decline of 44 per cent in 2015 over the previous year, the leasing activities recorded a marginal increase of 2 per cent in the same period, indicating that a larger proportion of office space leasing activities concentrated on relocation, consolidation or renewals," C&W said in a report.
Of the total leasing, approximately 50 per cent was attributed to relocation, consolidation and renewals, it said, adding that the first and the fourth quarter, in particular, witnessed low net absorption levels in Delhi-NCR region.
Meanwhile, the total office space leasing in the eight major cities –Delhi-NCR, Mumbai, Chennai, Kolkata, Bengaluru, Ahmedabad, Hyderabad and Pune — went up by 15 per cent to 50.9 million sq ft during last year from 44.38 million sq ft in calendar year 2014.
Net absorption of office space dropped marginally by one per cent in these eight cities in 2015 at 33.91 million sq ft from 33.47 million sq ft during the previous year.
Apart from Delhi-NCR, net absorption of office space fell in Ahmedabad and Mumbai at 59 per cent and 30 per cent, respectively, during 2015 compared with the previous year.
The other five cities recorded positive net absorption of office space, with Pune witnessing the maximum incremental rise of 61 per cent in leasing activities at 6.24 million sq ft during 2015.
Real estate market, particularly housing segment, is facing a huge slowdown in last 3-4 years, leading to multi-year delays in project deliveries. However, office segment, of late, has picked up, being reflected in increase in leasing activities.
[Source:- NDTV]