Lenovo is doing a major rebrand of Motorola – from dropping the "Motorola" name itself (in favor of "Lenovo Moto") to dropping the Moto X as a flagship. The new Moto Z will feature a modular design, which among other things will be used to easily customize the back.
Several backs were photographed – from "ballistic nylon" (like the Moto X Force) through leather and a couple of wood options.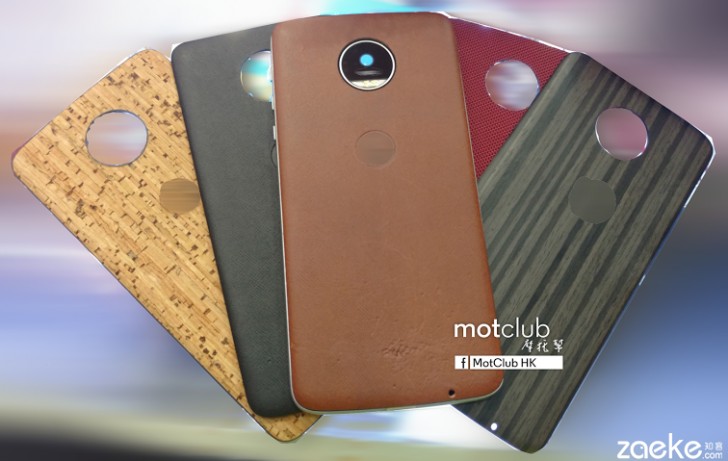 Motorola's modular Project Ara stayed at Google when Lenovo bought the company, but it seems the new owner is not impartial to modular designs.
This one is distinct from both Ara's and LG's solution, the modules for the Moto Z cover the whole back and communicate over pogo pins
Some modules will just function like snap-on covers, others will add battery, speakers (by JBL) or camera (by Hasselblad). The Tech World conference starts in 3 days and we expect the Moto Z will make its first official appearance there.