Well, LeEco's previously teased event that took place today wasn't about a new smartphone powered by the Qualcomm Snapdragon 821/823 after all. Instead, the Chinese company unveiled a new color option for the three handsets it announced back in April.
It's called Force Gold and you can see it below on the Le Max 2, which has so far been sold only in rose gold, silver, and grey. Force Gold will be offered for the Le 2 and Le 2 Pro too.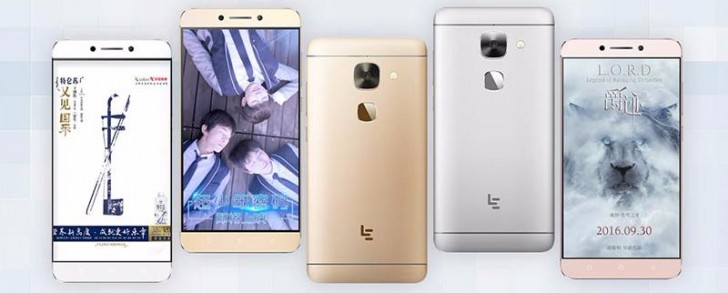 Additionally, LeEco has outed a new top of the line version of the Le Max 2. This one comes with 6GB of RAM and 128GB of built-in storage, in order to match some of its competitors spec-for-spec. Previously, the highest-end Le Max 2 had 6GB of RAM and just 64GB of storage. Nothing else is changing about the phone, however.
The Le Max 2 now starts at CNY 2,099 ($316, €284) with 4GB of RAM and 32GB of internal space. The model with 6GB of RAM and 64GB of storage goes for CNY 2,499 ($376, €339), while the new 6GB + 128GB combo is priced at CNY 2,799 ($421, €379). All of these prices are valid for China only, of course.