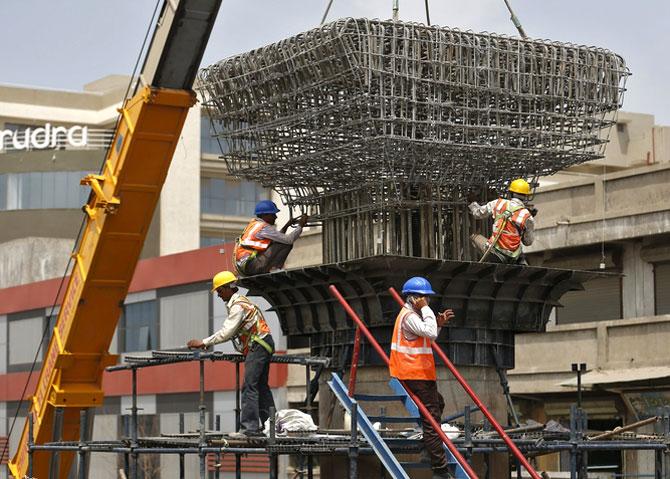 India's infrastructure output grew an annual 2.8 per cent in May, its slowest pace in five months, primarily dragged down by a slowdown in output of electricity, steel and refinery products, government data showed on Thursday.
The output expanded 5.5 per cent from a year ago between April and May.
Annual growth in electricity production last month slowed to 4.6 per cent from 14.7 per cent in April.
Refinery products expanded 1.2 per cent year-on-year in May compared with 17.9 per cent growth a month ago.