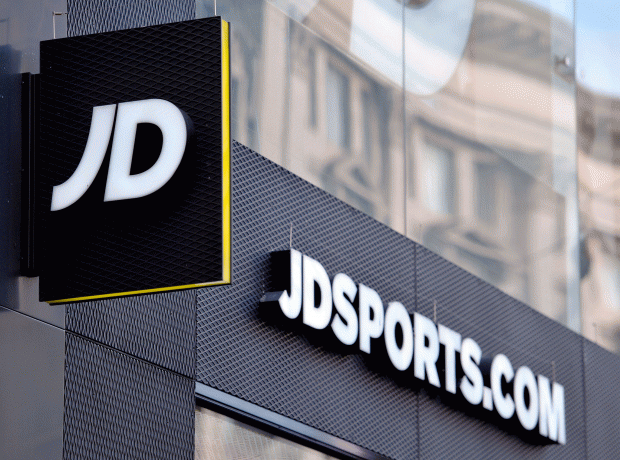 JD Sports announced an investigation into conditions at its main warehouse after an undercover film showed workers "treated like scum" and allegedly paid less than the minimum wage.
The company said it was "deeply disappointed and concerned" by footage broadcast on Channel 4 News that showed staff complaining that conditions were "worse than a prison". On Wednesday the company said it "absolutely refutes" the allegations.
The film claimed the JD Sports operated a "three strikes and your sacked" policy where sanctions could be handed out for carrying chewing gum or chocolate. One member of staff said that people could be "fired on the spot".
JD Sports insisted on Thursday that the programme was not "an accurate reflection of our culture" and that it did not enforce a "strikes" policy.
Announcing the investigation, the company said: "In the short term, we intend to retrain all supervisory and security employees at the facility, as a matter of urgency, to ensure that those policies are correctly reflected across the workplace. We would like to reiterate that we categorically do not operate a 'strike' policy or system and our workers cannot be fired 'on the spot'; we have a fully outlined disciplinary procedure and appeal process based on the ACAS code of practice."
Iain Wright MP, who led the investigation into substandard working conditions at JD Sports' rival, Sports Direct, said: "It's twice as bad as it was at Sports Direct, it's as simple as that."
JD Sports workers had been "exploited" and treated "like cattle" and "like scum", he told Channel 4.
The report claims that the retailer and an agency that supplies its workers, Assist Recruitment paid staff less than the minimum wage as they have to arrive early for their shifts due to extensive security checks at the beginning and end of the day which can amount to 30 minutes unpaid work.
Assist Recruitment hires workers on zero hours contracts which guarantee no work, pay the minimum wage of £7.20 per hour and allow the company to get rid of them instantly, according to the report
JD Sports' Rochdale base, the Kingsway Business Park, which is at the centre of the allegations, supplies all of its shops across the UK as well as fulfilling online orders.
JD Sports became Britain's biggest sporting goods retailer in September after it reported record profits, up by 66 per cent in the first 6 months of this year. In the same period Sports Direct, which has faced heavy criticism for its own working conditions has seen its profits plummet.
[Source:- independent]