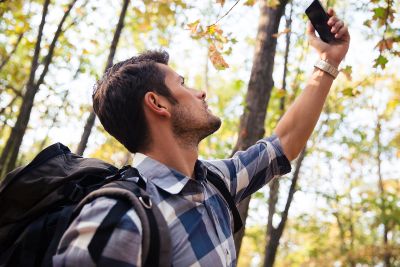 If you love adventures and want to find some buried treasure, then geocaching is the thing for you. Geocaching is a fun way to get outside and explore nature, all while getting in exercise which helps your body and mind. You can even consider yourself a modern-day pirate, but instead of finding an "X" on a map, you use GPS to navigate where to go.
Get the Proper Equipment
While some caches might be located in a park or public setting, many are in harder to find locations. Before you decide to take your adventure, be sure to buy comfortable hiking shoes and give yourself time to break them in. Most importantly, get a GPS app or device and learn how to use it. Many outdoor stores offer GPS system courses that will teach you what to do. Don't just head off into the forest and assume you know what you're doing. That's a sure-fire way to quickly ruin a good time.
Decide Where To Go
One of the fun draws to geocaching for most people is that there are hidden caches worldwide.  If you already have a fun trip planned, look online and find areas near where you will be. It's a great way to explore an area that you likely never would have otherwise. Or perhaps you would rather do something closer to home. Geocache websites will give you details and hints about where to go, but won't give you the best route to take. Figuring out how to safely get there is part of the adventure!
Follow the Rules
People who geocache take it pretty seriously and expect all geocachers to follow some basic etiquette. When you find the treasure, take an item out of the bag, but only if you can replace it with an item of equal or higher value. Additionally, if you take a trackable item, then you must move the item to a new spot for someone else to find. When you are done, make sure that you leave the site exactly as you found it.