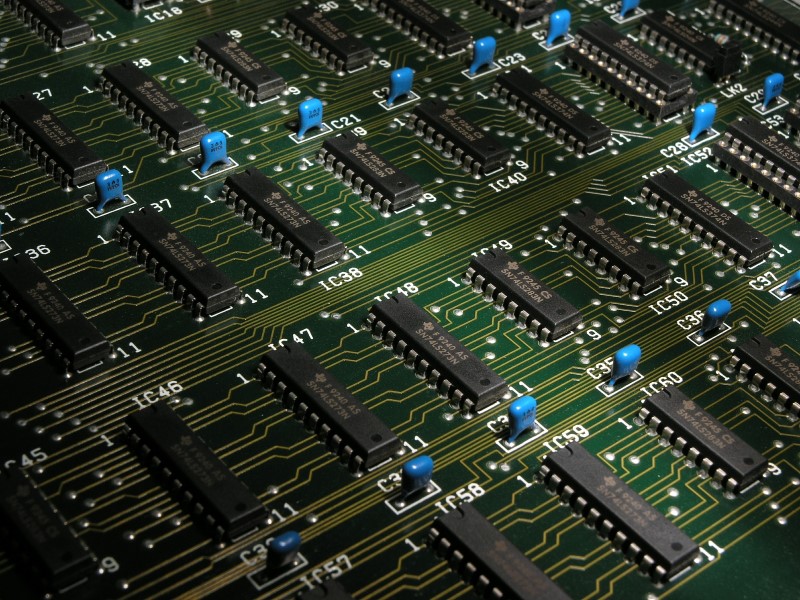 China has set up a $24 billion (roughly Rs. 1,58,966 crores) Integrated Circuits project in Central Hubei province aimed at boosting the country's production of memory products.
The construction for the Integrated Circuits (IC) project started on Monday in the East Lake High-tech Zone in Wuhan City, capital of Hubei, state-run Xinhua news agency reported Wednesday.
The project focuses on research and development of memory products. Monthly production capacity is expected to reach 300,000 chips in 2020 and one million in 2030.
Hubei has set up a special investment fund of CNY 50 billion ($7.7 billion or roughly Rs. 50,995 crores) to support the IC industry. An investment of $24 billion (roughly Rs. 1,58,970 crores) was expected in the next five years, the report said.
The IC industry is a strategic emerging sector for China, with huge investment to be poured into it.
In 2014, China's cabinet issued a guideline on the development of the industry to stimulate IC companies and accelerate the pace in order to catch up with international leaders in the industry.
China, which relies heavily on imports of IC, has established a national Integrated Circuit investment fund of CNY 138 billion ($21.3 billion).
In 2014, the country's IC imports hit $218 billion (roughly Rs. 14,43,804 crores), of which memory products accounted for about 25 percent.
With this project, China's capacity in memory products will keep up with or surpass that of countries like the Republic of Korea in five to 15 years, said Zou Xuecheng, a professor of semiconductor engineering at Wuhan's Huazhong University of Science and Technology.
An IC also referred to as a chip or a microchip is a set of electronic circuits on one small plate of semiconductor material, normally silicon.
They are used in virtually all electronic equipment today and have revolutionised the world of electronics.
[Source:- NDTV]