Caviar loves adorning smartphones (and other gadgets) with rarities and collectibles. It's usually precious metals and gemstones, but this time around the luxury brand went for something different – autographs.
It launches with four models that honor an eclectic group of individuals: Rasputin, Napoleon, Michael Jackson, Steve Jobs and Elon Musk. Future models in the Autograph collection will add yet more signatures from famous people from all walks of life (athletes, authors, politicians and more).
The centerpiece of the collection right now is an iPad Pro 11 (2021) (or 12.9 (2021)) with a message from Grigory Rasputin. On the back is a double gold plated sheet, engraved on it is a copy of a note handwritten by Rasputin. It's in Russian, but it translates to "I know that you are as proud as Tsar Herod, you came in like a fox, and you want to leave like a wolf, Rasputin". Only a single tablet will be sold and it can be yours for a bit over $90,000.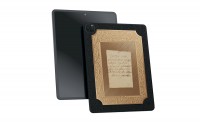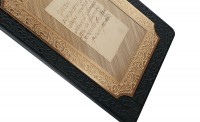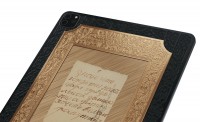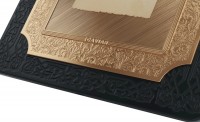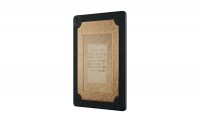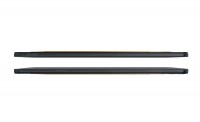 Caviar's iPad Pro Autograph Rasputin
As for the other four, their signatures adorn an iPhone 13 – a mini, Pro or Pro Max. A single unit will be produced for each signature, it's up to you to pick the exact iPhone model and the storage.
The Napoleon model is encased in double gold plated jewelry alloy and is quite a bit pricier than the other two – it starts at $75,000. Besides the signature, the back is also engraved with an excerpt from a letter by Napoleon.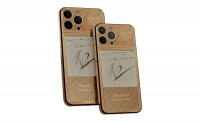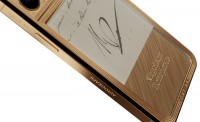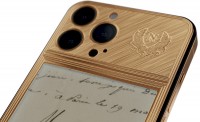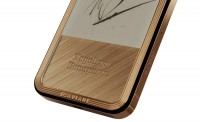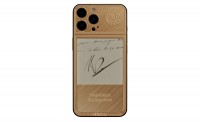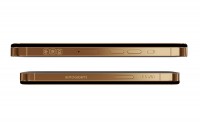 Caviar's iPhone 13 Autograph Napoleon
The Michael Jackson, Steve Jobs and Elon Musk models cost around $25,000 depending on the exact configuration you choose. Each one has a logo in the upper right (next to the cameras) that signifies the person that inspired the particular model.
["source=gsmarena"]