Slowly but surely Asus is launching the Zenfore 3 and its brethren across Asia. The latest market to offer the Zenfone 3, Zenfone 3 Ultra and Zenfone 3 Deluxe will be India. Asus is holding an event on August 17 to make the official announcement.
According to the company's invite, the "Z3Nvolution" event is going to be centered around the Zenfone 3 trio. It remains to be seen if the company will sell the phones right away or will wait a few more weeks.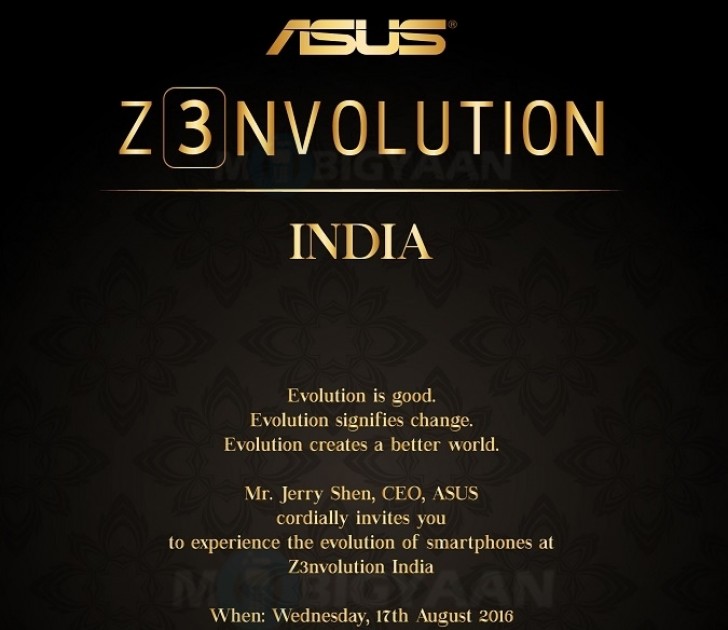 The Zenfone 3 gets you a 5.5-inch FullHD Super IPS+ display, Snapdragon 625 chipset and a 16MP/8MP camera combo. The top of the line model packs 4GB of RAM and 64GB of storage. The Deluxe offers a bigger screen (5.2″), a flagship chipset (S820) and camera (23MP with OIS) while the Ultra has a whopping 6.8″ screen and 4,600mAh battery.
We'll keep a close eye on which Zenfone 3 models will make it to India and, more importantly, the exact model variants (Asus model names can be quite confusing).
[Source:- gsmarena]