ZTE has officially set its IFA 2016 event for September 1 and today the Chinese manufacturer sent out a teaser of what we can expect. It appears the main focus this time will be on audio. This is clearly evident by the "right hear right now" slogan on the promotional banner, as well as the accompanying information, which promises a brand new device at the Berlin venue: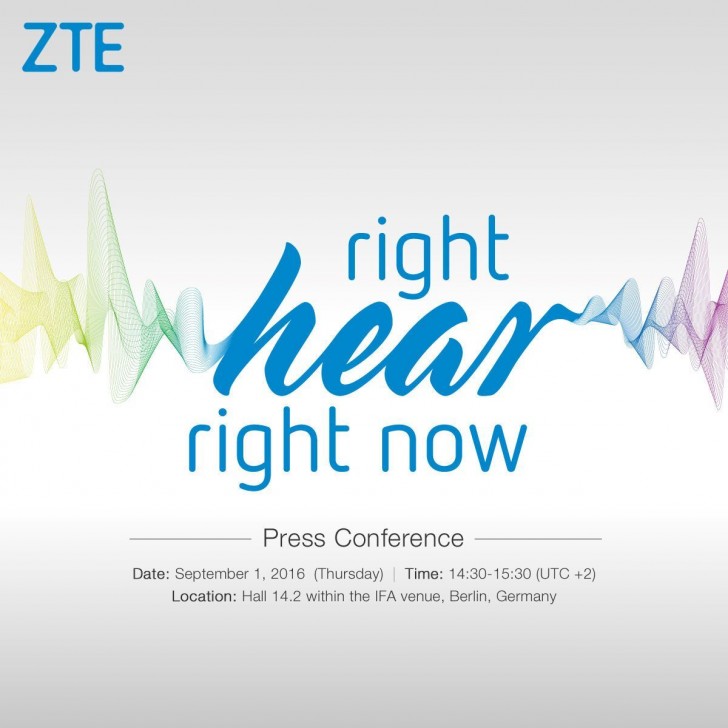 ZTE, one of the world's leading smartphone manufacturers, will present its latest array of smart devices at this year's IFA in Berlin. Featured among them, will be a brand new device launched during the company's press conference on September 1.
The text does on to talk about fan-fueled inspiration and above everything else, a superior audio experience.
All signs really seem to point to a new Axon smartphone on its way to IFA and we can only hope so. The ZTE Axon 7 hit a homerun in the value department. An excellent specs sheet, including Snapdragon 820 SoC, QHD AMOLED display and 4GB of RAM, all for about EUR 450 is undoubtedly a deal. We can only hope ZTE manages to outdo itself.
[Source:- gsmarena]