ZTE Nubia Z11, the flagship phone of the latest 11 series, just can't be kept under wraps. The Nubia 11 is going to be announced on June 28 as the official teaser confirmed, but it's been in our rumor section for quite a while.
The Nubia Z11 mini and Nubia Z11 max went official in April and early June, but the Nubia 11 will be detailed at the end of this month. Cristiano Ronaldo himself is teasing the Nubia 11, which may mean there is chance of a limited edition with his signature similar to the Z11 max.
Today the Nubia Z11 popped up in AnTuTu's database and so it exposed its specs online. There is nothing surprising though as we were already familiar with them, this is just a confirmation. The Nubia Z11 will pack a 1080p display and run on the Snapdragon 820 chipset with 4GB of RAM. The internal storage is 64GB, and the camera setup offers a 16MP rear and a front 8MP sensors. Finally, the Android version in charge of the tested device is Marshmallow.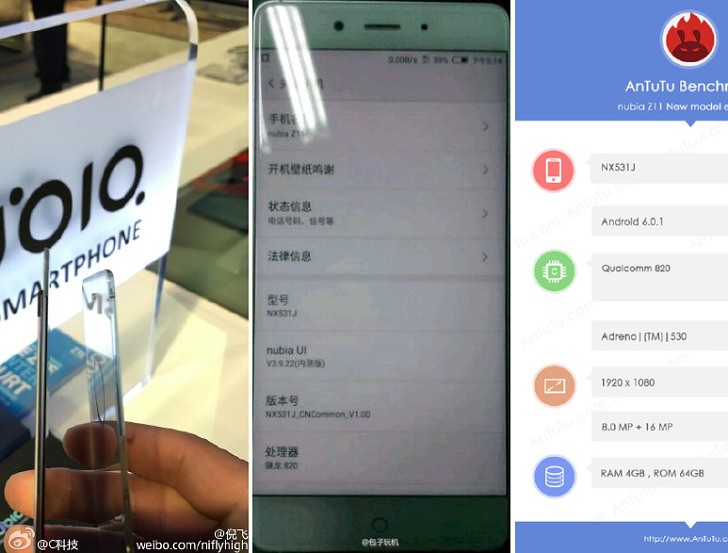 In case you are wondering, previous reports suggest the Nubia Z11 will house a 5.5″ screen with 2.5D glass and employ a 2,900 mAh battery.
A new leaked picture confirms the 2.5D glass, but also suggest an almost bezel-less display, which is quite nice.
Everything about the Nubia Z11 looks interesting, so we are eager to see what ZTE will show us on June 28.