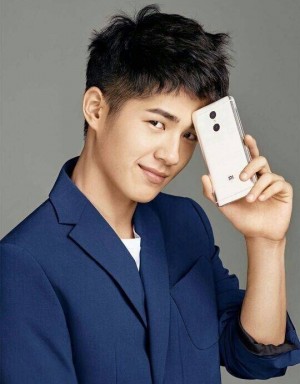 Dual rear cameras are very trendy in the mobile world nowadays, and seemingly getting more so by the minute. Just a few hours ago Huawei unveiled the Honor 8 and, you guessed it, that handset has a dual rear camera too (just like Huawei's P9, for example).
And now it looks like Xiaomi is getting ready to step into the dual camera game as well. The picture you see to the left is purported to be a leaked teaser for the upcoming Xiaomi Redmi Note 4. If this is true, then Xiaomi's next phablet will go the dual rear camera route too.
The LED flash is placed in between the cameras, while the Mi logo is further down the Redmi Note 4's back. The handset doesn't feature a fingerprint scanner on this side, so if there is one in tow it's going to be on the front – perhaps embedded in a physical Home button like on the Mi 5. Either way, the dual camera array changes the overall design somewhat compared to the Redmi Note 3 which did have the biometric sensor on its back.
Unfortunately no spec details have been leaked along with this teaser image, but according toa recent rumor the Redmi Note 4 will be announced very soon, and it might come with a bigger screen than usual for the series (which has so far always gone with 5.5″). Powering things should be Qualcomm's Snapdragon 652 chipset, aided by 3GB of RAM and 16GB of storage.
[Source:- gsmarena]