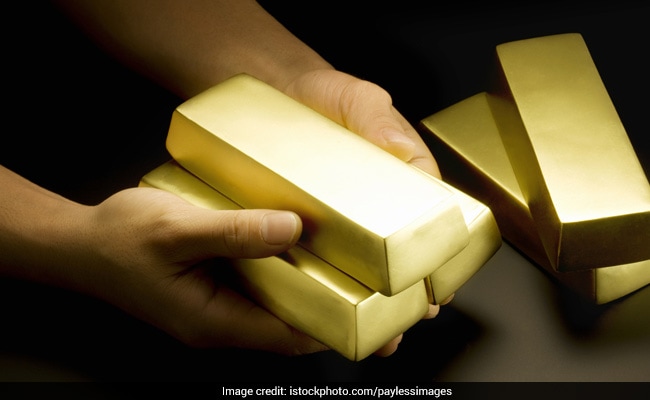 Many wealth planners often advise a small portion of fund allocation to gold in an investor's portfolio. Gold prices have been moving in a range in the past few weeks. While some buying by jewellers has provided some support to domestic gold prices, in the international market, strength of the dollar along with rising US bond yields has capped the upside. Domestic gold prices have been near Rs. 30,600 per 10 grams for 22-carat and Rs. 32,500 per 10 grams for 24-carat gold in the past 10 sessions, data shows. Is it advisable to enter gold at this time? Buy on declines, say experts. (Also Read: Gold jewellery vs gold ETF vs gold bond – where to invest?)
Where are prices headed?
Abhishek Bansal, founder and chairman of Abans Group, expects gold prices to remain sideways between the range of Rs. 30,800-31,600 in short to medium term. "Minor weakness can be seen as Indian rupee strengthens against the dollar," he told NDTV.
A stronger dollar makes dollar-priced gold dearer for non-US investors. For example, weakness in the rupee against the dollar makes it more expensive for traders to import gold, India's second-biggest expense on the import bill after crude oil.
The rupee has stayed around 67-68 against the US dollar in the recent past, scaling an 18-month low on May 23. With the rupee down more than 6 per cent against the US dollar year-to-date, some say the possibility of the currency heading towards 70 per dollar is increasing.
"…if we talk about longer term, a major level of investment can be seen only around Rs.30300- Rs. 30100 per 10 grams levels. We will confirm this bottom only if gold hold above 31600 for a week of time," Mr Bansal added. (Also read: How gold investment in taxed)
How to plan your gold investment at the current juncture?
Mr Bansal suggests accumulation of gold on dips near Rs. 30,300-Rs. 30,100 per 10 grams levels. He expects an upside till Rs. 32490 per 10 grams in the medium term.
Gold has traditionally been used as means of safe investment compared with other asset classes. However, experts say that investment in gold should not be driven by sentiment alone, but based on one's financial objective and size of portfolio. "Gold serves as a safe haven especially during a geopolitical factors and domestic turmoil. A large size portfolio should have at least 10-15 per cent allocation towards gold, and lower allocation if the portfolio is smaller," says Dinesh Rohira, founder and CEO, 5nance.com.
Source:_.ndtv