Earlier this month Samsung announced its intention to release a new software update for still unreturned Galaxy Note7 units in the US. The Korean company said this would be deployed starting on December 19, and once the new software is installed the Note7 will not be able to charge anymore. This is an escalation from the previous update, the one which capped charging at 60%.
So following this update, those who still have a Note7 around will basically own a useless piece of technology. Obviously, Samsung hopes this will entice the holdouts to finally return their fire-prone handsets. On the day of the original announcement of this new update, Verizon made some waves because it said it wouldn't release the new software for its Galaxy Note7 units, citing "the added risk this could pose to Galaxy Note7 users that do not have another device to switch to".
The carrier said it doesn't "want to make it impossible to contact family, first responders or medical professionals in an emergency situation", during the "heart of the holiday travel season". And it turns out that the last phrase there is key. See, unlike what it led us to believe, it now looks like Verizon was only planning to delay the release of the update until after the holidays, and not withhold it indefinitely.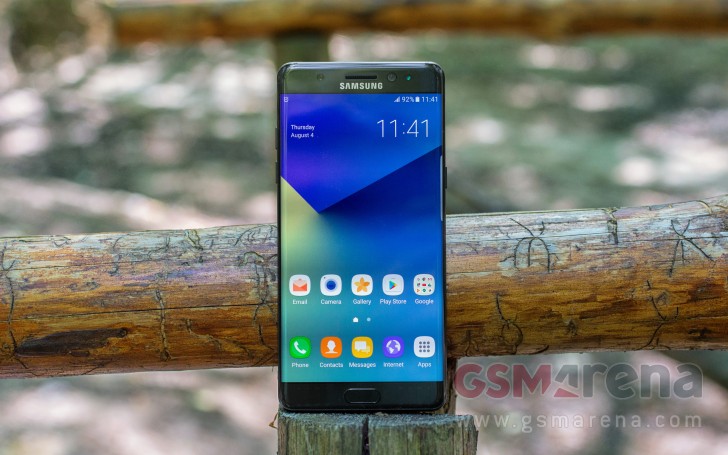 This has been clarified today by Big Red itself, through emails sent to customers which direct them to a special FAQ section for the Note7 on its website. Over there a future update is said to be delivered to the phone starting on January 5, and this is the exact same update Samsung wants to start pushing on December 19. The update "prevents the device from charging and eliminates the ability for it to work as a mobile device", the carrier states in no uncertain terms.
Oddly, despite its big words saying it wouldn't release the update, Verizon isn't even the last of the big four US carriers pushing it out. That honor goes to Sprint, which will commence the rollout on January 8. AT&T is outing it on January 5 just like Verizon, and only T-Mobile is sending it in December, on the 27th to be precise.
With this the Galaxy Note7 saga may finally be drawing to a close. Samsung's recently revealed that more than 90% of units have been returned already (the number is 93% for the US). If this update hits all regions, we assume only very limited numbers of people will still consider keeping their Note7 devices an option going forward.
[Source:- gsmarena]