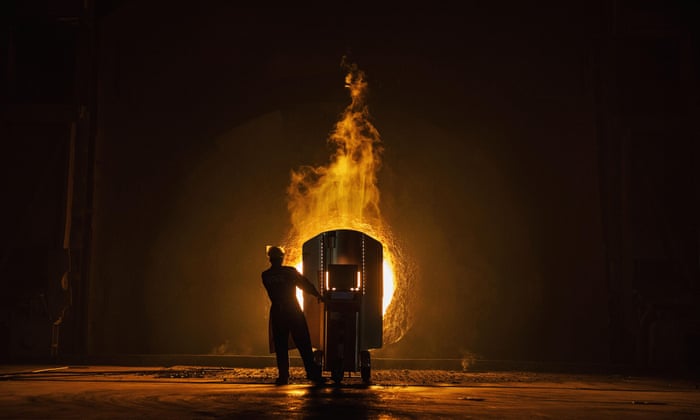 More than four in 10 major financial services firms say their confidence has been knocked by the slowing global economy, Brexit fears and a slump in oil prices.
In recent months 42% of major banks and insurers said their "confidence had diminished" because of this cocktail of ongoing uncertainties, according to a survey by Lloyds Bank.
Only 3% of more than 100 major institutions surveyed said they were more hopeful about prospects than a year ago.
The firms, which also included asset managers and private equity funds, added that the two major threats facing the UK's economy were volatile financial markets and new regulation.
Lloyds Bank's financial institutions sentiment survey 2016 found that 70% of firms said jumpy financial markets, sparked by a slowing economy in China, were a key obstacle to UK growth. As China's industrial growth has slowed, global oil prices have fallen by about 70% since the summer of 2014.
The UK's 23 June EU referendum vote, and warnings by the chancellor, George Osborne, and Bank of England governor, Mark Carney, that a vote to leave the 28-nation bloc will damage growth, have also clouded the economic environment.
The survey found that 70% of companies also said new regulation, as watchdogs keep a tighter focus on financial firms, could hinder expansion in Britain.
However, 52% of firms surveyed still forecast that the UK would grow faster than its G7 peers – the US, Canada, France, Germany, Italy and Japan – over the coming year.
Firms cited Britain's skilled workforce, financial reputation and relative economic stability as being among its chief attractions.
The Lloyds Commercial Bank managing director of financial institutions, Ed Thurman, said: "2016 has already proved to be a very challenging year for the UK financial services sector and this has dented confidence across the sector.
"The headwinds of economic volatility and new regulation do not show signs of abating, but the overwhelming view is that the UK will ultimately fare as well as, or better than, our G7 peers."