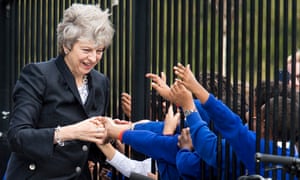 Leading City institutions are urging the government to include financial education in the primary school curriculum after a pilot scheme found it helped young people learn to delay gratification and enjoy the benefits of saving.
Twenty of the UK's leading savings and investment firms have set up a financial education initiative called KickStart Money to test the effectiveness of teaching primary school children about money management.
The programme uses expert trainers from the charity MyBnk to deliver three 75-minute workshops in primary schools. It aims to help children to understand the value of money, the difference between "needs" as opposed to "wants" and the benefits of saving.
An independent evaluation of the impact of the programme found that 68% of those pupils who showed little capacity for delaying gratification initially, did so at the end of the sessions. It also inspired a new enthusiasm for saving.
Three months after taking part 70% of pupils were "working towards a saving goal", while teachers reported that 87% of their pupils understood their financial decisions had consequences.
The children who took part also demonstrated an improved understanding of basic financial concepts, with a 43% increase in the number of pupils able to define "habit", and a 67% increase in the number of pupils able to identify the correct description of "budget".
The findings will be presented to MPs and peers at Westminster on Thursday where organisers will hope to persuade policymakers that teaching children about money management will lead to a more financially literate generation.
According to KickStart behavioural attitudes to money are formed by the age of seven, yet two thirds of parents don't talk to their children about money and there is currently little financial education in primary schools.
Jane Goodland, a responsible business director at the wealth management group Quilter and co-chair of KickStart said: "Politicians may believe that being competent with numbers equates to being good with money.
"While basic numeracy skills are helpful for budgeting and saving, many of our financial habits are in fact motivated by our attitudes and behaviours learned at a young age, and not by our ability to do complex maths."
The KickStart programme will reach 18,000 pupils over three years. The City institutions involved include Prudential, Aviva, Old Mutual Wealth and Legal & General.
source:_theguardian