A Sprint planogram was recently leaked from internally by a Sprint employee. The planogram in question contains information about the unannounced Samsung Galaxy Note7. A planogram contains information that is presented alongside a product display in order to help sell the product.
This planogram in question lists out a few bullet points and key features that will be seen on the Galaxy Note7 including a more-precise S-Pen, IP68 water resistance, "fast autofocus for photos even in low light", dual edge Super AMOLED screen, and 64GB of internal storage with expandable 256GB of memory.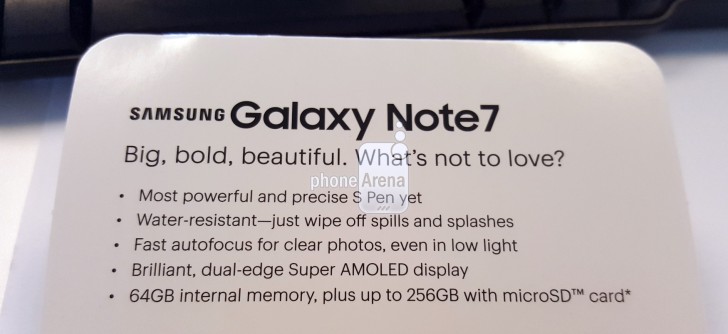 The Samsung Galaxy Note7 will be unveiled tomorrow at simultaneous launch events in Rio, London, and New York City. Pre-orders are said to be starting on or soon after the August 2 announcement date. There are also rumors about Samsung's new flagship becoming available in Europe as early as August 16.
[Source:- gsmarena]