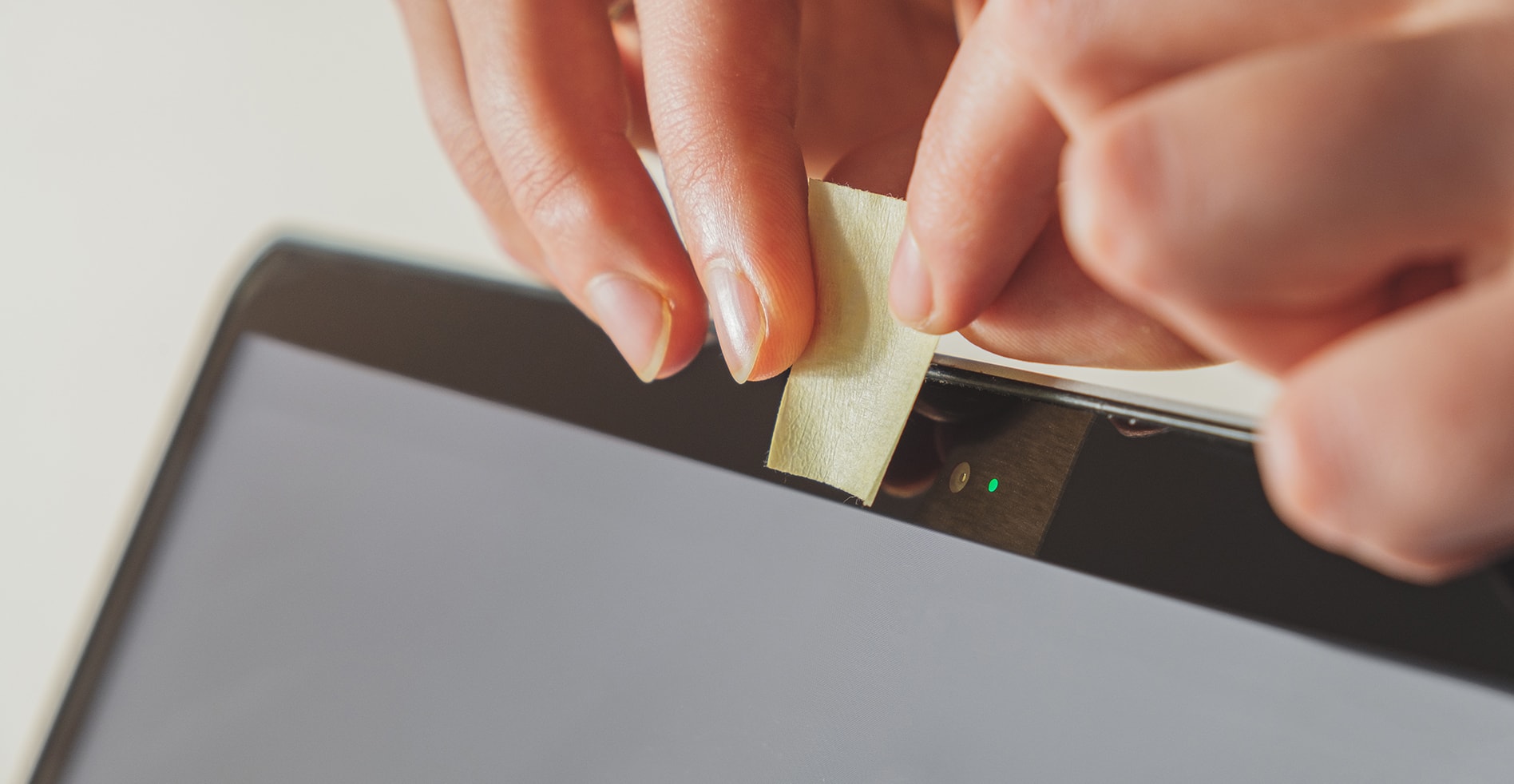 If you've ever seen co-workers attend a meeting with tape, stickers, or sticky notes over their laptop cameras, you may have wondered to yourself, "Should I cover my laptop camera, too?" Well, it depends on who you ask. Continue reading as Computer Troubleshooters lays out the reasons for covering a laptop's camera and whether or not it's effective at keeping you secure.
HOW DO COMPUTER WEBCAMS IMPACT SECURITY?
As cybercrime concerns continue to grow year after year (especially through COVID-19), it's become increasingly evident that hacking into laptop webcams is a piece of cake for many hackers. With access to your webcam, a cybercriminal could take photos or video footage of you and use those images for various purposes; sometimes, they aim to extort women on the black market; other times, they use it to facilitate attacks using social engineering. While you may think the likelihood of falling victim to one of these attacks is minuscule, many laptop users will agree that they'd rather play it safe and protect their privacy.
WHAT THE FBI SAYS ABOUT COMPUTER CAMERA SECURITY
During a 2016 conference, the former FBI director James Comey deemed covering your computer's webcam with a piece of tape a simple security measure everyone should take. He then referenced web cameras used at government offices and revealed that even they have lids to cover the lens when not in use.
Comey himself uses the taping method on home computers as a precaution against hackers. While many mocked Comey for admitting this, he defended his stance, stating that he cares about his personal security and encourages others to take responsibility for their own safety and security as well.
DOES COVERING YOUR COMPUTER'S CAMERA REALLY KEEP YOU SAFE?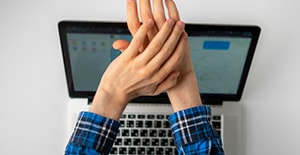 Many security experts recommend camera covers as a first step to promote your cybersecurity. Because protection is as simple as placing a Post-It note or electrical tape over your camera, taking the extra precaution is a no brainer. You might even order a webcam cover from Amazon that easily slides left and right over your camera for ease of use and longevity if you frequently use Skype or Zoom in your personal or professional life. However, webcam covers are just the tip of the iceberg. Accessing your laptop's camera is only one thing a webcam hacker might do if they gain remote access to your computer. The more significant issue is what else they will find and steal on your device. Think personal data, files, financials, passwords, and more.
One of the most common ways for these attacks to occur is via email when a user clicks on an unfamiliar link. Once the link is opened, a program is installed and hidden on the user's device, allowing a cybercriminal to remotely control the laptop's webcam and other applications depending on the malware.
To protect yourself against cyber threats, you must learn how to identify a phishing email and insecure links and attachments. It's also critical that you have a thorough cybersecurity plan in place that includes updating your programs, installing antivirus software, and connecting to secure Wi-Fi only. If you don't have a plan in place, start by installing a camera cover and then contact a Computer Troubleshooters near you.
["source=technology-solved"]