Japan just got its first Android One device, the Sharp Aquos 507SH, a compact mid-range device. It's not as kick-ass as Sharps other recent mini, but it's a solid alternative to the Nexus 5X that we wish was available worldwide.
The 507SH has a 5″ screen, an IGZO LCD with 720p resolution. Both it and the back are covered with rounded 2.5D Gorilla Glass 4. The phone isn't that tiny, at least not by Sharp standards – it measures 142 x 71 x 8.8mm and weighs 135g.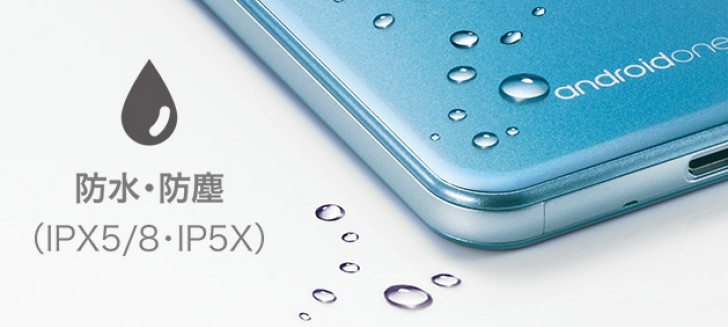 It is dust and water resistant – IP58 rating means it can go beyond 1m underwater for longer than 30 minutes. And it packs a surprisingly big battery too, 3,010mAh. It's Quick Charge enabled to boot (though it's sold with a regular 1A charger).
The Sharp Aquos 507SH runs Android 6.0 Marshmallow, of course, and shouldn't have to wait long for the Nougat update. It doesn't have the most powerful chipset in the world – a Snapdragon 617 with 2GB of RAM – but clean Android tends to run great even on modest hardware. There's 16GB of storage and a microSD slot.
The phone is equipped with a 13MP main camera (1080p video) and a 5MP selfie cam. There's no pricing yet and it goes without saying that we'll probably never see the 507SH leave Japan.