The Samsung Veyron has been dropping clues about itself for months now. Whether named for the car or the Grand Prix driver that inspired it, the Veyron is the Galaxy S7 reborn in clamshell form.
Last year Samsung unveiled the S6-based SM-W2016 and now the SM-W2017 is coming to conquer that niche market of people who want an old-fashioned flip phone and modern features.
The Veyron passed through Geekbench which recorded a Snapdragon 820 chipset with 4GB of RAM running Android 6.0.1. Earlier the phone was rumored to have an Exynos 8890chipset, but considering China (the primary market for such a flip phone) got a Snapdragon-powered S7 this year, our money is on that chipset over the Exynos.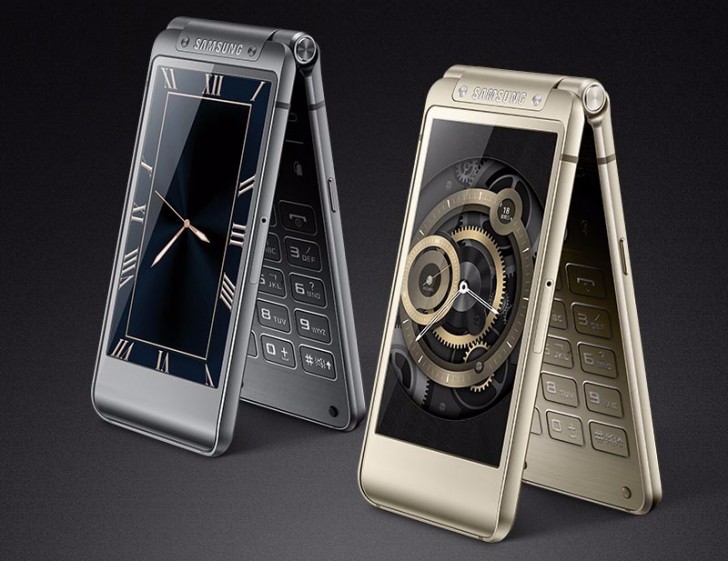 Last year's Samsung W2016
Anyway, through Zauba import info we know the phone will have a 4.2″ Super AMOLED screen (inside and out). The phone will likely keep S7's camera, that is 12MP with OIS and 5MP on the front (though, with this factor you can just snap selfies with the main camera).
[Source:- gsmarena]