Samsung has launched a new variant of its Galaxy S7 flagship in South Korea. DubbedGalaxy S7 Asiana, the device is aimed at customers of the Asian country's second largest airline company Asiana Airlines.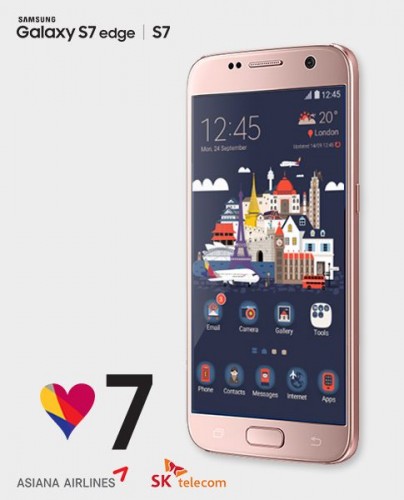 So, what's new in the S7 Asiana? Well, it's exactly same as the standard S7 in terms of specs. However, there are some changes on the software side. For example, it's a Knox-customized version that's tweaked for better in-flight usage.
In addition, the device features an Asiana Airlines-themed booting screen, as well as comes pre-loaded with an app that makes it easy for you to book and view your Asiana flight tickets. Asiana customers with 50,000 mileage points can purchase the phone at discounted rates from the airline's official website – you'll also get a free wireless charger and 32GB microSD card with the handset.
As for the service, Samsung has partnered with SK Telecom to take care of that aspect. "We will continue to offer [the S7 to] both regular consumers and, through our Knox solution, our enterprise clients as well," a Samsung spokesman said.