The hottest flagship of the hottest season is now official and the wait for its release has now begun. The Samsung Galaxy Note7 sure sounds superb with its cool design, an HDR sAMOLED screen, and powerful processor. It's also water-proof and the S-Pen can work underwater.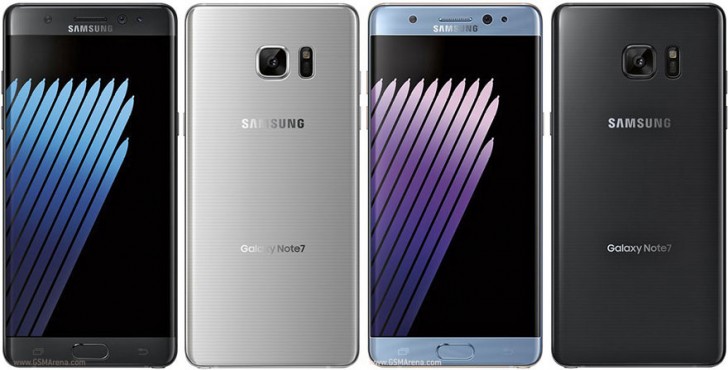 Now, about that US availability. All major carriers – AT&T, Sprint, T-Mobile, U.S. Cellular and Verizon Wireless will offer the Galaxy Note7. The pre-orders open tomorrow – August 3, and the phablet will be officially out on August 19.
AT&T is offering a 30-month contract on AT&T Next Every Year for $29.34 or if you want just 24-months then it's $36.67. Pre-orders start tomorrow, stores will pick up the Note7 on August 19. You can get a Gear S2 with NumberSync for $0.99. There's no word on a SIM-free price, though.
T-Mobile does have one – $850. Or you could go down the on-contract path for $70 down and $32.50 a month for 24 months. You have a choice of freebies – the usual Gear Fit2 or 256GB microSD card, but with the magenta carrier you can also pick a year of Netflix. Pre-orders start this evening (9:01PM Pacific time), but the proper launch will not be until August 28.
U.S. Cellular is offering 20, 24 and 30 month contracts, 12 if you trade in an old device. For the 30 month contract, the monthly payment is $27.80. Pre-orders start in a couple of days (August 4) and the launch is on August 19. You can grab a free Gear Fit2 or a 256GB microSD card.
Note that the freebies are available even if you get a Galaxy S7 edge instead. We're waiting on Verizon and Sprint to reveal their pricing info.
Of course, a plethora of retailers will be selling the Galaxy Note7, too. All Samsung Experience Stores, Best Buy stores, Amazon.com, BestBuy.com, Car Toys, Sam's Club, Target and select Walmart stores are among the retailers to offer the Note7.
The USA market will be getting the Snapdragon 820-powered Note7, and it will be available in three different flavors – Blue Coral, Silver Titanium and Black Onyx. You bet freebies are in order, and while Samsung isn't as generous as it was with the Galaxy S7 series, it's still quite enough.
[Source:- gsmarena]