New reports suggest that Samsung may not even bother with a flat-screened Note this year, contrary to early reports of Samsung testing two different models for the Note5's successor, The Korea Herald reports, "Samsung is not considering launching a flat screen version of the Note phone." This is according to Munwha Ilbo, a local daily Newspaper in Korea.
The Samsung Note 4, Galaxy S6, and Galaxy S7 have all seen edge variants of the standard model. Starting off with the Note 4, Samsung released an oddball called the Note Edge. When I worked at Samsung at the retail level, I had to answer this question so many times "what does it do differently?" My answer always ended with "…well, and it looks pretty damn cool".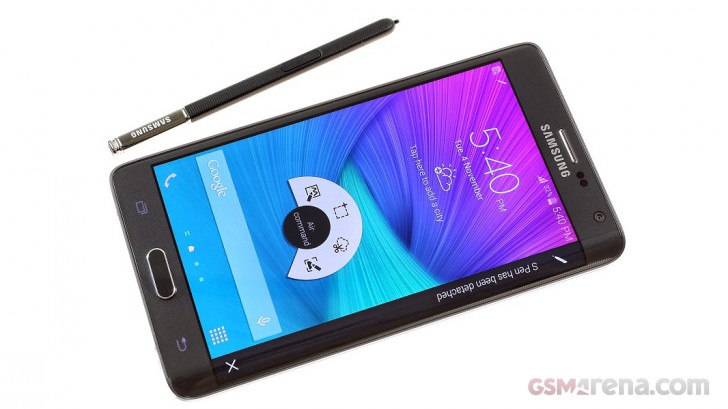 Samsung Galaxy Note Edge, released in late 2014
The next year when the S6 edge launched alongside the Galaxy S6, Samsung drastically underestimated how many edge devices would sell and couldn't keep up with the demand. Samsung is clever to gradually introduce such a form factor into the market and Samsung has already launched 4 edge devices: Note edge, S6 edge, S6 edge+, and of course the Galaxy S7 edge.