T-Mobile is reportedly getting ready to add two more Android devices to its portfolio. These are the Samsung Galaxy J7 and the LG K10. According to a couple of leaked internal documents from the carrier, both of these will be launched on May 18, which is next Wednesday.
The Galaxy J7 oddly isn't this year's model, but the one from 2015. That said, it does come with certain improvements compared to the internationally available handset. T-Mobile's version sports 2GB of RAM (up from 1.5), and it comes with Android 6.0.1 Marshmallow preinstalled. The other specs aren't different from the J7 we've known since June of last year.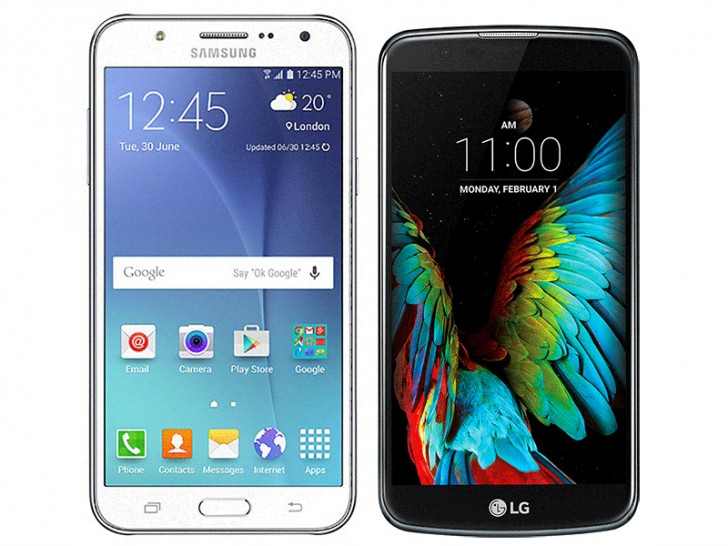 So expect to also see a 5.5-inch 720p Super AMOLED touchscreen, a 13 MP rear camera with LED flash, a 5 MP selfie snapper with a LED flash of its own, Qualcomm's Snapdragon 615 chipset at the helm (with a 1.4 GHz octa-core Cortex-A53 CPU), 16GB of expandable storage, 4G support, and a 3,000 mAh battery.
The LG K10 has a 5.3-inch 720p touchscreen, an 8 MP main camera, a 5 MP front-facing unit, 16GB of expandable storage, and a 2,200 mAh battery. That cell's capacity is oddly 100 mAh lower than what any of the international models ship with. Because LG likes to launch many different phone variations in the mid-range tier, all called the same but coming with slightly different specs, it's impossible to tell at the moment what SoC T-Mobile's iteration has, for example, or how much RAM. Hopefully more information will be available come May 18.