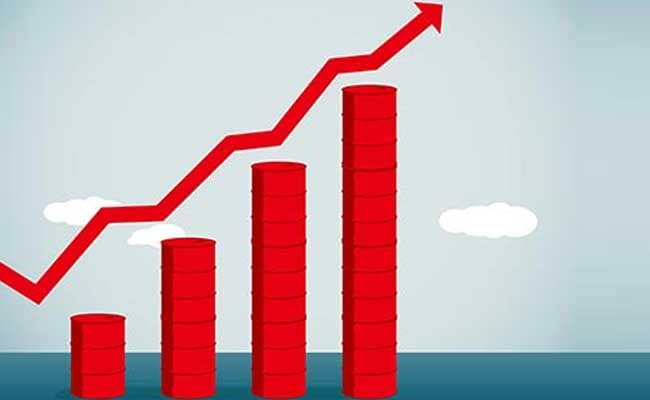 In 2017, the total asset base of all 42 active fund houses put together surged by 32%.
New Delhi: Indian mutual fund industry's assets under management (AUM) are expected to touch Rs. 100 lakh crore in the next 10 years on account of strong participation from retail investors, a top Mahindra AMC official said today. At present, the mutual fund industry has an asset base of Rs. 22.36 lakh crore.
"People want to make money and they have understood the fact that only way to beat the inflation is investment in equity. They are moving away from traditional investment products like gold and real estate and focusing on mutual funds. This will help in reaching the industry AUM to Rs. 100 lakh crore in the next 10 years," Mahindra AMC Managing Director and CEO Ashutosh Bishnoi told reporters here.
In 2017, the total asset base of all 42 active fund houses put together surged by an impressive 32 per cent, while it had risen by 24 per cent over the last five years.
The industry's AUM had crossed the milestone of Rs. 10 lakh crore for the first time in May 2014 and in a short span of about three-and-a-half years, the asset base shot up more than two-fold to over Rs. 22 lakh crore at December-end 2017.
It was at Rs. 16.46 lakh crore at the end of December 2016.
This was the fifth consecutive yearly rise in the industry AUM, after a drop in the assets base for two preceding years.
The industry has been running a very ambitious investor awareness campaign, 'mutual fund sahi hai' or mutual funds are right for the investor and Bishnoi feels it may have added considerably to the growth.
Overall, investor count is estimated to have risen by 1.7 crore to 6.5 crore, while retail investor accounts — defined by folios in equity, ELSS and balanced categories — alone grew by 1.4 crore to 5.3 crore.
Bishnoi was speaking at the launch of a new scheme — Mahindra Unnnati Emerging Business Yojna — which will predominately invest in mid cap companies. The new fund offer (NFO) will open on January 8 and closes on January 22.
"Indian economy is poised for a multi-year growth phase, with the governments focus on reforms. Investment opportunities will also emerge with formalisation of economy
leading to shifting of market share from unorganised to organised sector in highly fragmented consumer segments bringing nations progress closer to every household," he said.
Further, he said that Mahindra AMC, which started operations in July 2016, is aiming to become largest investment house for semi-urban and rural areas in the next 10 years.
Mahindra AMC is focused on the rural and semi-urban sector.
["Source-ndtv"]