Next-gen Motos have been occupying the rumors section these past few days. The flagship of the line, the Moto X 2016, was previously seen in leaked renders, but now the front of a prototype has been caught on camera.
Like the upcoming Moto G, the X will have a 5.5″ display. It will reportedly resemble the Moto X Force/Droid Turbo 2 display – AMOLED, with Shattershield protection.
You can also see the square fingerprint reader, a design feature it shares with the G model. Two round holes above the screen suggest a front-facing flash like on the Moto X Style. Also note the "Moto" logo, the Motorola brand is no more.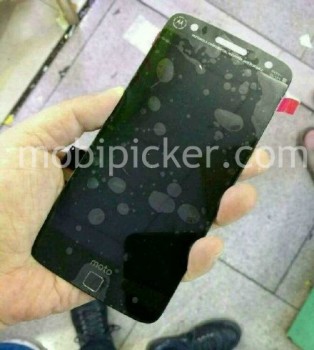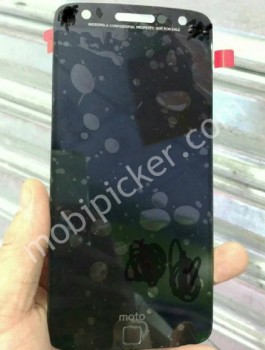 Alleged photos of a Moto X 2016 prototype
The new Moto X 2016 is expected to feature a modular design, something evident from the multitude of pogo pins on the back. If you'll recall, Google's Project Ara started under Motorola but was not part of the acquisition by Lenovo.
The phone is expected to come with a 5.5″ QHD screen, Snapdragon 820 with 3GB or 4GB RAM, 13MP camera with OIS and a 2,600mAh battery (a side effect of the reported 5.2mm thickness).