The latest major release of Xiaomi's popular mobile OS has been in the works for some time now. As originally promised, after two weeks or so of closed beta testing, the ROM is now available for download, so you can get it and test it on your Xiaomi device for yourself.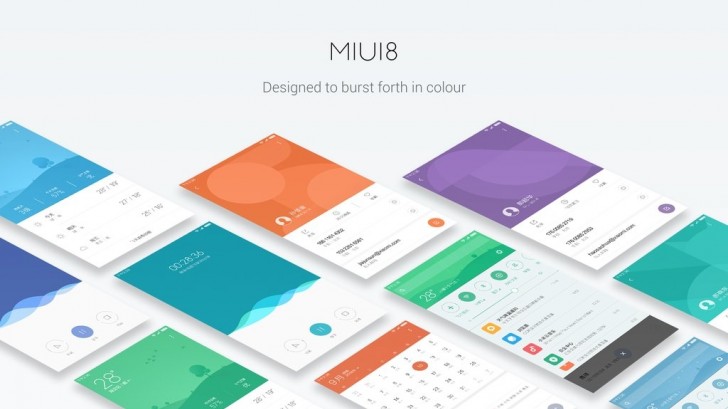 Currently, there are builds for the Mi 2, Mi 2S, Mi 3, Mi 4, Mi 5, Mi Note and Mi Max. For any of these, you can hit the source link and download a copy right now. According to the original release schedule, a Developer ROM should be made available on June 17, which will also add support for the Mi 4C, Mi 4S, as well as all Redmi and Mi Note phones. And the list is likely to get even broader after a stable release.
As for the changes within MIUI 8, it has undergone a major UI upgrade. Everything is now a lot more colorful with dye tweaks across all default apps and a whole new notification and quick toggle shade with beautiful weather animations. Fonts are also a lot more refined thanks to Mi Lanting – the company's effort to bring about a better reading experience.
Many of the apps now have new features and behind the scenes improvements. For instance, the Gallery offers a lot more editing options for photos and videos. The Notes and Calculator have also gotten smarter and on a system-wide scale, there are a few new power-saving improvements.