LG has really been working hard on its mid-range "X" family lately, constantly announcing new additions to the lineup. It all started back in February with the LG X cam and X screen – two rather quietly unveiled mid-rangers. Shortly after, the X screen went on sale in Europe, which was followed by a rather lengthy wait and then by the recent announcements of other members of the family, like the X style, X power, X screen, X max, X mach, X Skin and X5.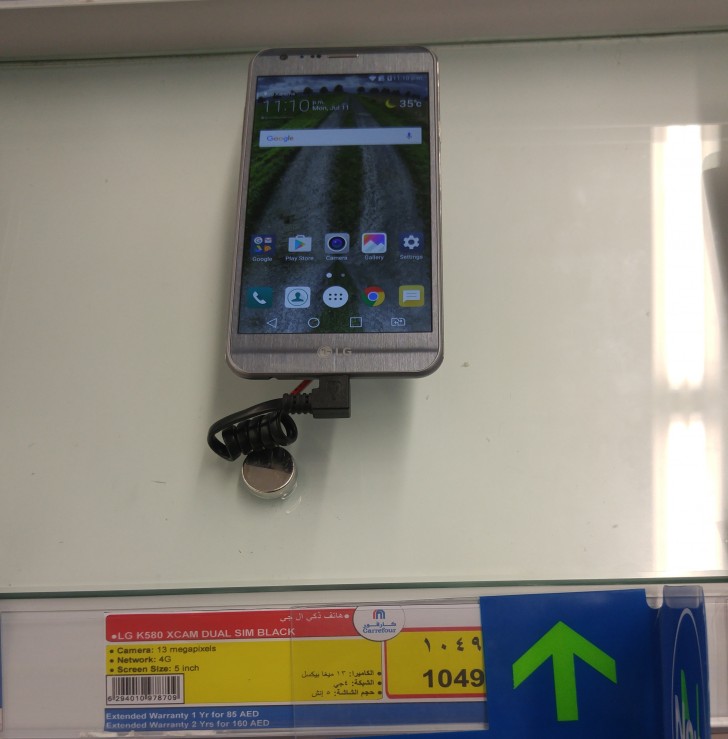 Amid all the chaos, LG appeared to have forgotten about the LG X Cam, but we sure didn't, as it is definitely among the most interesting of the bunch. LG was really taking its time releasing it, but luckily the wait is over as today a reader of ours spotted the handset in a retail store in the United Arab Emirates with a price tag of AED 1049 (about $290). Hopefully, this means the phone will be coming to other markets soon as well.
And if you feel understandably lost in LG's "X" family and can't exactly remember what the X Cam is all about, it is probably the closest thing to a mid-range G5 alternative, as it shares its defining feature – the dual camera setup on the back. It features one 13MP 78° camera and one 5MP 120° snapper (compared to 16MP 78° + 8MP 135° for the G5). There are Pop-out Picture effects similar to the G5.
The X Cam also comes with a 5.2-inch, FullHD display, octa-core Mediatek MT6753 SoC, 2GB of RAM and 16GB of on-board storage, all powered by a 2500 non-removable battery.
[Source:- gsmarena]