LG V20, running on Android 7.0 Nougat, was official confirmed by LG itself and is scheduled to go official this quarter. Later, LG spilled the beans on the date, too, – September 6 in San Francisco. These are the official quotes from LG.
As far as speculations are concerned, LG V20 was rumored to feature a 5.7″ Quad HD screen and Snapdragon 820 chip with 4GB of RAM. Naturally, a secondary, always-on display of 160 x 1040 pixels will be one of the phone's key features. And now we can learn even more details by these leaked renders.
Apparently, the LG V20 will feature a dual-camera on the back, probably like LG G5's setup with a wide-angle fix-focus sensor and a higher-resolution AF one. There is a camera hump though, which may not be V10 fans' cup of tea.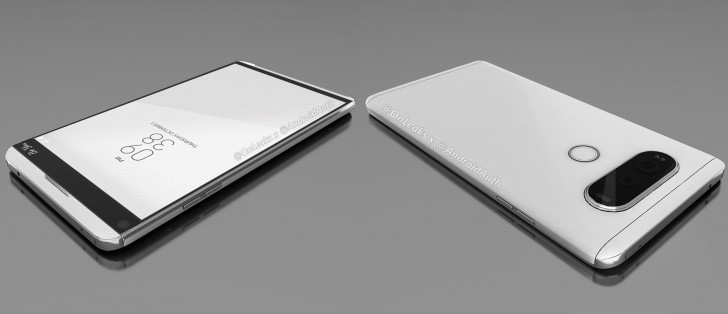 The bottom of the V20 may be removable or even part of a modular design as was the case with the LG G5, but that's a wild guess for now. The G5's innovation wasn't accepted that well on the market and didn't turn out to be the next big thing as LG anticipated due to the lack of interest.
Anyway, the LG V20 premiere is less than a month from now, so we expect those leaks to become a daily thing very soon.
[Source:- gsmarena]