LG's X series is a constant source of surprises. The company unveiled two new devices, the LG X5 and the LG X Skin. Both newcomers are fairly similar to the LG X Power, except in size and battery capacity.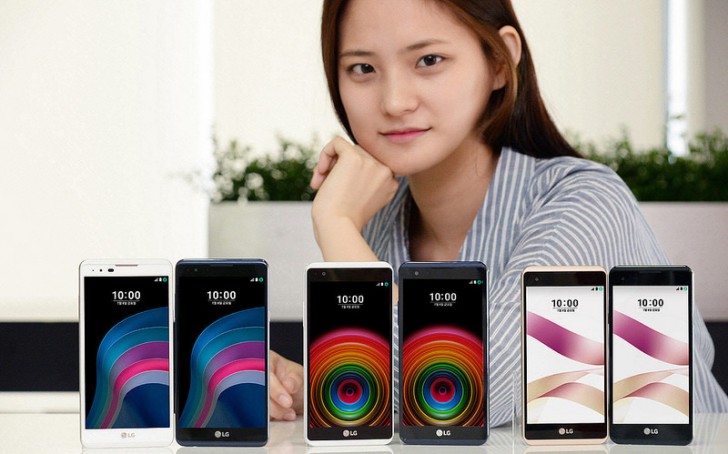 LG X5 (left) • LG X Power (center) • LG X Skin (right)
LG X5
This is the first to break away from the LG X [word] naming pattern of the series.
The X5 has a bigger 5.5″ screen with 720p resolution. The new phone is thinner and very slightly lighter than the X Power, 7.2mm and 133g (vs. 139g). You do lose a lot in the battery capacity, 2,800mAh (vs. 4,100mAh).
LG X5
The LG X5 is powered by a modest quad-core processor (1.3GHz) with 2GB of RAM and 16GB storage (there's a microSD card slot) It runs Android 6.0 Marshmallow. The camera is the same as the X Power camera – 13MP/1080p. All three phones have 5MP selfie cameras.
Both the LG X5 and the X Power are headed to Korean shelves later this week in White and Indigo Black for KRW 200,000 ($175/€155).
LG X Skin
This one has a 5″ screen and is the thinnest and lightest of the three by far – 6.9mm and 122g. It too runs Android 6.0 Marshmallow on a 1.3GHz quad-core processor but has a bit less RAM (1.5GB). As you can expect, the battery is smaller – 2,100mAh.
The LG X Skin also has a lower resolution camera – 8MP – despite being the priciest of the three, KRW 231,000 ($200/€180).