At this point, LeEco's Le 2 is only about four months old, which isn't much – even in this very fast-moving mobile world we're living in. Regardless, LeEco is reportedly already working on a successor of sorts for it (though this could conceivably also be sold alongside it).
It's going to be called Le 2s, if a new rumor from China is to be believed. The pictures you can see below (click through for full-size versions) are said to depict this device, though we are left imagining what most of it looks like. That's a leak for another day, then.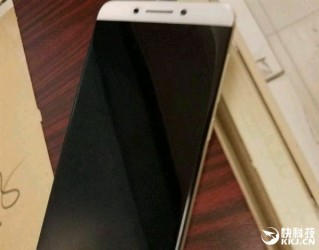 Alleged LeEco Le 2s images
The LeEco Le 2s is rumored to become the world's first smartphone packing a whopping 8GB of RAM – and this won't happen years from now. The handset will allegedly become official in early September, maybe on the 7th (the same day on which Apple is probably launching its new iPhones), or perhaps on the 9th. Still, either of those dates is only a few weeks away, and we were just getting used to seeing phones with 6GB of RAM.
The huge amount of memory will be paired to Qualcomm's Snapdragon 821 chipset, the company's highest-end yet. The Le 2s will also feature 64GB of internal storage, a 5.5-inch display with 2.5D glass on top, and a single camera on the rear (unlike LeEco's Cool1, made in cooperation with Coolpad, which is also coming soon but with a dual-camera arrangement). The screen resolution for the Le 2s hasn't been leaked, but we assume it will be QHD, since the other specs are top of the line.
Everything else about the Le 2s is still a mystery right now, but that should change pretty soon if it is actually slated to be outed in September. As always, don't take any of this for granted just yet, since for now we're dealing with only one unconfirmed rumor on the matter.
[Source:- gsmarena]