According to the latest report by Ming-Chi Kuo, known for his predictions on the upcomingiPhone 7 and iPhone 7 Plus, the company's 5.5″ flagship is likely to feature a dual-camera setup. Previously, Ming-Chi Kuo believed Apple would only equip the top-of-the-line iPhone 7 Plus with dual cameras. However, because of the positive customer reaction towards the LG G5 and Huawei P9 for their camera setup, Apple has changed its mind.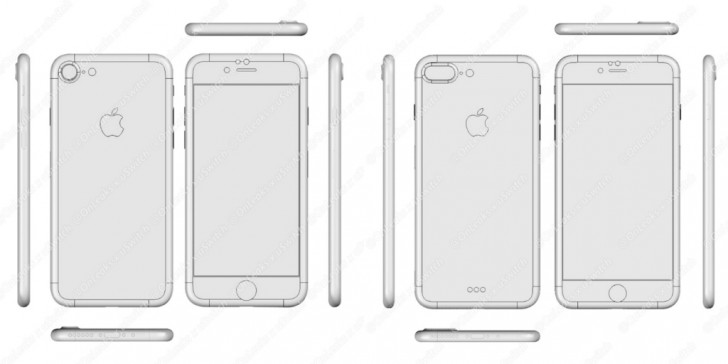 Purported iPhone 7 schematic on the left and an iPhone 7 Plus on the right
The change of plans would also mean that Apple will include 3GB of RAM in all 5.5″ iPhone 7 Plus models. According to KGI's analyst, Sony and LG will be able to meet Apple's demand for dual-camera modules in 2016.
Additional rumors and leaks suggest the iPhone 7 and iPhone 7 Plus will drop the 3.5mm headphone jack, but a recent leak of a diagram says otherwise. The Apple iPhone 7 could be waterproof and it might sport a touch home button. Its antenna lines are apparently going to be redesigned for a more streamlined look.
The iPhone 7 and iPhone 7 Plus are due to be outed at Apple's annual fall event.