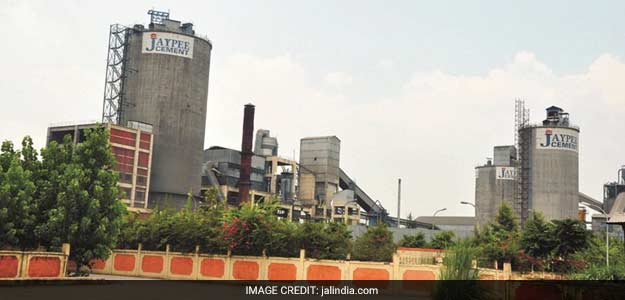 Faced with lenders invoking the strategic debt restructuring (SDR) option, debt-ridden Jaypee Group on Monday hiked the sale value of 21.2 million tonne per annum (MTPA) cement assets to Aditya Birla Group firm UltraTech to Rs. 16,189 crore.
The decision was taken on Monday at the board of directors meeting, convened at a short notice, of Japyee Group flagship firm Jaiprakash Associates to discuss the progress of divestment plans and other issues.
UltraTech Cement has also agreed to pay an additional amount of Rs. 470 crore for completion of 4 million tonne per annum (MTPA) grinding unit in Uttar Pradesh.
Earlier in March this year, in one of the biggest deals in the domestic cement industry, embattled Jaypee Group had announced part sale of its cement business in five states and a grinding unit in Uttar Pradesh to Kumarmangalam Birla-led UltraTech for Rs. 15,900 crore.
"The Board of Directors of Jaiprakash Associates Ltd (JAL) has today approved an amendment to the definitive agreement dated March 31, 2016 and also the draft scheme of arrangement with Ultratech Cement for sale of cement business of JAL and its wholly owned subsidiary, Jaypee Cement Corporation Ltd (JCCL) comprising identified operating cement plants with an aggregate capacity of 17.20 MTPA…besides a grinding unit of 4 MTPA," JAL said in a statement.
"The total enterprise value now agreed is Rs. 16,189 crore. An additional amount of Rs. 470 crore shall be paid by UTCL for completion of the griding unit under implementation," it said.
The cement plants are spread over Uttar Pradesh, Madhya Pradesh, Himachal Pradesh, Uttarakhand and Andhra Pradesh.
Jaypee Group executive chairman Manoj Gaur said, "Jaypee Group is determined to reduce its overall debt through its proactive divestment initiatives to help the Group tide over these current turbulent times caused by economic slowdown in the country."
"Post this deal, Jaypee Group shall retain an aggregate cement manufacturing capacity of 10.60 MTPA with plants spread in the states of Madhay Pradesh, Uttar Pradesh, Andhra Pradesh and Karnataka. The Group would continue to leverage its expertise in the fields of engineering and construction, real estate and project execution in a committed manner," he added.
In another statement, UltraTech Cement said its board of directors in a meeting on Monday, in continuation of the pact on March 31 this year, approved a "Scheme of Arrangement between the Company, Jaiprakash Associates Limited, Jaypee Cement Corporation Limited and their respective shareholders and creditors for acquisition of cement plants for a total capacity of 21.2 mtpa at an enterprise value of Rs. 16,189 crore".
It said the proposed transaction is essentially a "geographic market expansion" which will lead to UltraTech's entry into growing markets of India, such as the Satna cluster in Uttar Pradesh (East) and Madhya Pradesh (East), Himachal Pradesh, Uttarakhand and coastal Andhra Pradesh.