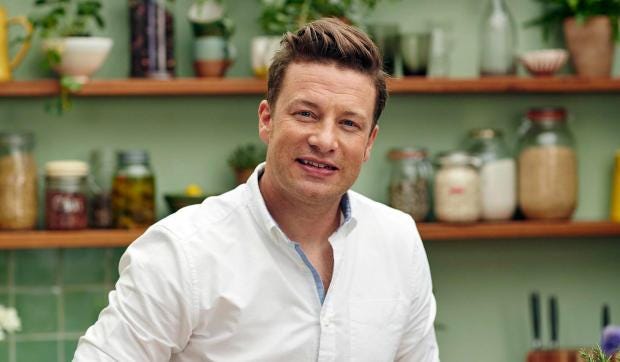 Jamie Oliver has announced he is to close six of his Italian restaurants, blaming tough trading amid rising Brexit cost pressures.
The celebrity chef's company said outlets in Aberdeen, Cheltenham, Exeter, Richmond, Tunbridge Wells and Ludgate Hill, London, will close by the end of March.
Simon Blagden, chief executive of Jamie Oliver Restaurant Group, said: "As every restaurant owner knows, this is a tough market and post-Brexit the pressures and unknowns have made it even harder."
The closures will affect 120 members of staff, although Mr Oliver said that he hopes to find alternative jobs for employees affected by the closures.
As well as staff costs and lower footfall, the company has been hit by the sharp collapse in the value of the pound, which has ramped up the cost of buying ingredients from Italy.
"Because we refuse to compromise on the quality and provenance of our ingredients and our commitment to training and developing our staff, we need restaurants that can serve an average of 3,000 covers every week to be sustainable," Mr Blagden added.
There are currently 42 Jamie's Italians in the UK. Mr Blagden said the six restaurants account for only 5 per cent of the company's total turnover, which meant that overall the business was "in very good shape".
The company's plans to launch another 22 Jamie's Italian restaurants overseas are going ahead.
Businesses and consumers alike are under increased pressure due to rising costs.
Earlier this week Lord Wolfson, the chief executive of retailer Next, signalled that clothing prices could rise next year as the impact of Brexit boosts inflation, amid warnings that food prices could also climb.
According to the latest prices report from the Office for National Statistics, inflation has hit its highest level in more than two years due to the sharp depreciation of the pound since the Brexit vote.
The Bank of England expects inflation to rise above its 2 per cent target next year and the National Institute of Economic and Social Research has predicted it will jump as high as 4 per cent in 2017.
[Source:- independent]