The Finance Minister's statement comes amidst economic growth slowing to a three-year low.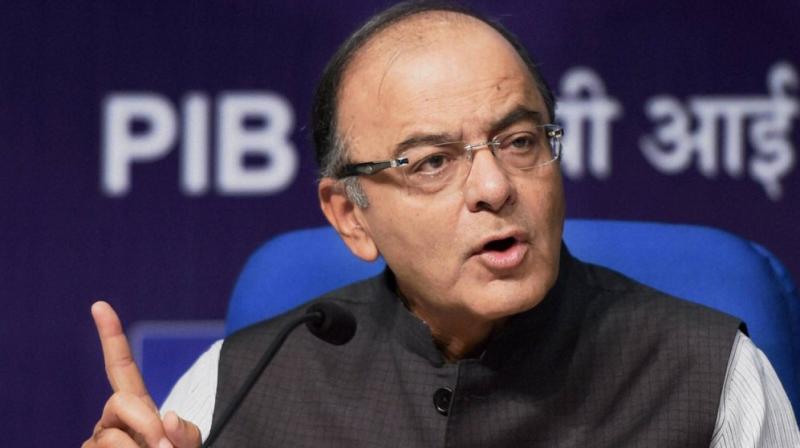 Mumbai: Finance Minister Arun Jaitley has asked companies to not panic and to instead focus on investments as they defer spending in the view of a sluggish growth and falling returns.
Jaitley's statement comes amidst economic growth slowing to a three-year low. According to an article by Bloomberg, Jaitley and Niti Aayog CEO Amitabh Kant called for a boost in private spending from companies and highlighted the need for the banking system to be able to support this investment.
India's GDP fell to a worrying 5.4 per cent in the quarter ended June on the residual impact of the shock note ban of 2016 and in the face of the teething troubles of the Goods and Services Tax (GST).
Amidst bad bank loans saddling the banking sector, companies have largely stayed away from boosting investment. R. Shankar Raman, CFO, Larsen & Toubro Ltd., advised that the "environment is not conducive for adding investments".
"Private sector is going to be hard nosed when it comes to committing investment," said Shankar Raman. "We have already committed investment and have not seen returns flow through, so no board in their right mind will like to sanction further investment, unless there is a viable business plan around it."
Manufacturing in India grew by a small percentage in June as factories adjusted to the new tax regime. According to the report, factories were running at about 74 percent of capacity in October-December, business sentiment in manufacturing worsened in the April-June period and consumer confidence dipped in June.
"We have to push for more reforms. We have to set our house in order," Niti Aayog's said Amitabh Kant. "Government alone cannot create infrastructure. Private sector participation is a must."
While reports calling for a cut down on public spending have been doing the rounds, the same could risk the wrath of rating companies such as S&P Global Ratings.
"How do you maintain the balancing act between continuing to spend in an economy, continue to maintain your banks and support them, and how do you maintain standard of fiscal prudence?" Jaitley said. "And this is the challenge we are facing."
With the share of non-performing assets rising, Jaitley said he expects strong banks to take over weaker ones especially in the state-run sector.  "We are looking at both consolidation and strengthening," he said.
["Source-deccanchronicle"]