Apple's upcoming iPhone 7 has been the victim of many leaks, and the flow seems never to abate. The latest photos reveal some interesting details about the cameras on the iPhone 7 and iPhone 7 Plus. The photos also provide conflicting evidence for the inclusion of the 3.5mm audio jack, making the mystery murkier.
The photos from noted tipster Steve Hemmerstoffer show the back and the bottom portion of the iPhone 7. The back reveals a bump in the camera casing, revealing that the camera shall continue to protrude, but will come with a protective ring surrounding it.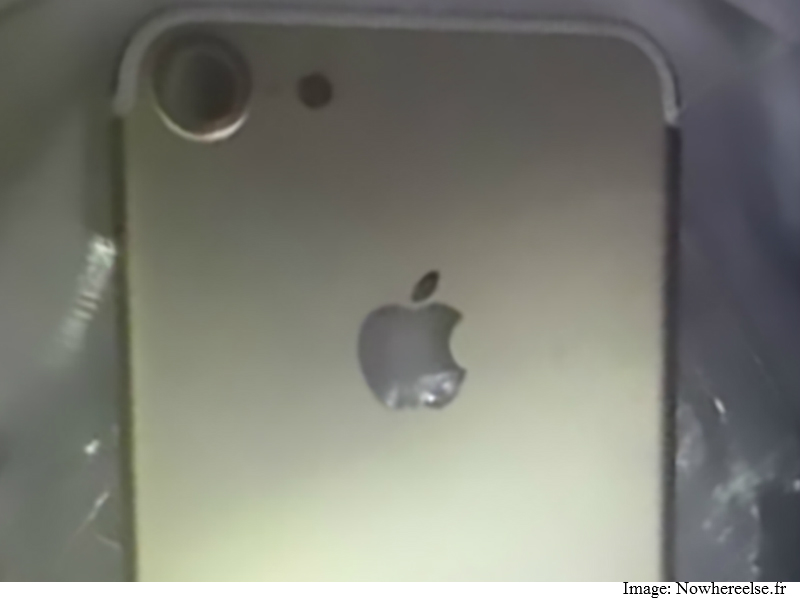 The camera hole is also a bit larger than its predecessor, and is placed near to the edge of the smartphone hinting at some changes in the camera hardware. It is rumoured that the iPhone 7 will come with a larger CMOS sensor, and these changes are a result of that upgrade.
The photos also show the bottom of the device, revealing the absence of the 3.5mm audio jack. With more free space, there are two speaker grilles alongside the Lightning port. A separate iPhone 7 Plus image reveals the dual camera setup at the back, something that has been rumoured on several occasions previously. On the iPhone 7 Plus, both the rear cameras are aligned horizontally right next to each other followed by the flash sitting beside it.
It is surrounded by the same protective casing ring seen on the iPhone 7. In the current versions, the camera protrudes out of the iPhone 6s, iPhone 6s Plus, but without any protective ring for safety. Additionally, all the photos also attest to the antenna bands rumour, showing them placed on the edges of the smartphones.
While Hemmerstoffer's leaks point to the absence of the 3.5mm audio jack, a separate leak from Weibo tells a different story. One more back casing photo was leaked on the social site, testifying to the larger camera on the back of the iPhone 7. However, in the post, the user postulates that the 3.5mm audio jack will not be removed from this year's release.
In any case, we recommend that you take all of these leaks with a pinch of salt until the official announcement expected in September. The next iteration is expected to see minimal design changes with few but crucial upgrades. Apple is expected to unveil its upcoming offering in three variants – iPhone 7, iPhone 7 Plus, and iPhone 7 Pro.