Apple annually releases its initial beta software for Mac and iOS at WWDC. Today, Apple announced iOS 10 and the the newly renamed macOS Sierra. These new versions of both macOS and iOS are available to download now via the developer portal.
To download the developer preview for iOS 10 beta 1 or the developer preview for macOS 10.12 beta 1 go to beta.apple.com and log in with your Apple ID. Remember, in order to download the developer's preview today you'll need to have a developer account which costs $99/ year.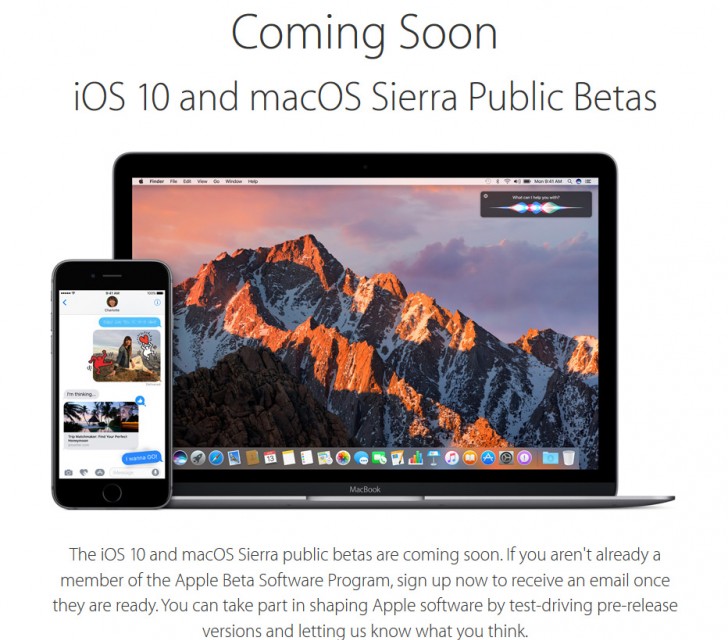 Otherwise, you can wait until the Public Beta comes out in July for all to download and enjoy as they please.
If you really need to have the latest that iOS 10 has to offer, we recommend that you do not install the developer preview on your daily iPhone as the initial waves of betas are far from ready for prime time.