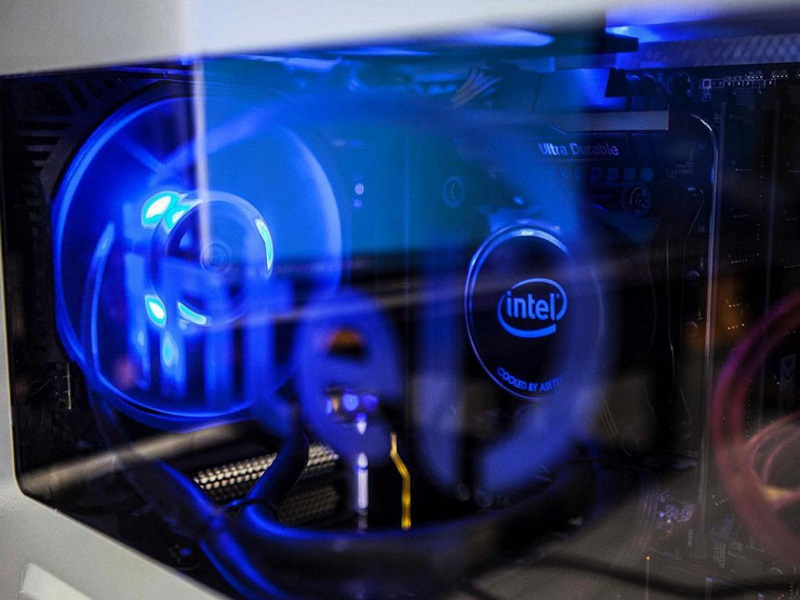 India will not see any job cuts from Intel at the moment and the chip-making giant will only invest further in the country to support the "Digital India" initiative, a top Intel executive has said.
"I hope the company grows in India and I suppose they are not making any job cuts here," Thaine Creitz, director of consumer technical marketing at Intel, told IANS on the sidelines of the Intel technology and innovation tour India 2016 in New Delhi.
After announcing the departure of its two top executives last week, Intel was reportedly preparing tocut thousands of jobs across its business units by the year-end, media reports had said.
The cutbacks will reduce employment in some parts of the business by double-digit percentages. The planned downsizing could begin soon after Intel reports its first-quarter financial results on April 19, though sources say timing and specifics remain fluid, the reports said.
Creitz, however, said the number of retailers and opportunities is growing in India and personally, the company's investment for India will grow exponentially in the near future.
Talking about more on job cuts, he told IANS: "I do not have any details which organisations would follow this procedure. Many of organisations have multiple sites so if we have people in California and China, replication of some job sites is possible. So the company is streamlining this."
On a question of why two top executives quit Intel, he said the company is making an effort to have stability to executive staff. "What you are seeing is the opportunity to move on to new roles as we bring in some key executives," Creitz added.
Intel has reportedly seen a decline in its personal computer market as people have started moving towards smartphones and wearables.
To counter this, in its technology and innovation tour India 2016, Intel showcased many devices from different brands, including Asus, Acer, Xiaomi, Dell, and HP, among others.
The main talk-point of the tour was to apprise people of the new capabilities that its recently launched 6th Generation processor series has.
The company displayed a number of devices, including notebooks, smartphones, tablets and convertibles that use Intel's 6th Generation processors and work on both Windows and Android platforms.
Creitz also informed about how the new processors deliver better performance and graphics, extend battery life and increases the mobility with half the size and weight in its new devices being launched in the country.
With respect to Windows, he mentioned about the enhanced responsiveness with Microsoft's personal assistant Cortana, better gaming, security and accuracy with Windows Hello.
He talked about Intel Core processors for power and performance, Core M processors for mobile devices, and Atom processors for long lasting mobility.
Apart from this, Creitz shed light on new platform innovation such as Intel Optane technology for high performance, Thunderbolt 3.0 for lightning fast transfer of data – 40GB transferred in 30-odd seconds – and Intel Iris Graphics for better rendering of high resolution of games and 4K videos.
Answering whether these offerings in different products such as PCs and mobile devices are to cover up the revenue lost in the PC market, Creitz said that this is a very viable business and he tries to show people examples of new capabilities with PC specially with the new devices.
"The emergence of devices like wearables actually gives a platform to enjoy the experience. We are definitely branching out to launch very specific products like sensors in all kind of new markets. It is just that over time we will show growth," he noted.
Talking about the launch of smartphones and wearables, he said data centres are also a valuable business for the company.
"You can see Intel being efficient – creating enthusiasm and new opportunities with the PCs and entirely new experiences like with drones and wearables," Creitz told reporters.
[Source:- NDTV]